breadcrumb navigation:
Home

/

Get involved

/

Literacy Day
You are here: Literacy Day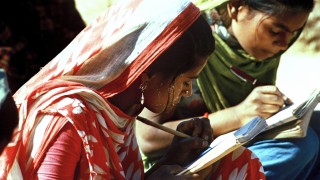 International Literacy Day - 8 September
Literacy is a human right, and in offering a greater breadth of understanding and skills it is also the freedom to taking the next step into a life of greater opportunity and prosperity. Globally, however, at least 750 million youth and adults still cannot read and write and 250 million children are failing to acquire basic literacy skills. This results in an exclusion of low-literate and low-skilled youth and adults from full participation in their communities and societies.In recognition of this the United Nations Educational and Scientific and Cultural Organization (UNESCO) has been at the forefront of global literacy efforts since 1946, advancing the vision of a literate world for all. It views acquiring and improving literacy skills throughout life as an intrinsic part of the right to education. The "multiplier effect" of literacy empowers people, enables them to participate fully in society and contributes to improve livelihoods.
International Literacy Day, celebrated annually on 8 September, is an opportunity for Governments, civil society and stakeholders to highlight improvements in world literacy rates, and reflect on the world's remaining literacy challenges. The issue of literacy is a key component of the UN's Sustainable Development Goals and the UN's 2030 Agenda for Sustainable Development.
Resources
Photo: Two young mothers learning to write in a literacy class conducted by Literacy House at a village near Lucknow, in India. 1979. January 1974. Lucknow, India. UN Photo/C Srinivasan