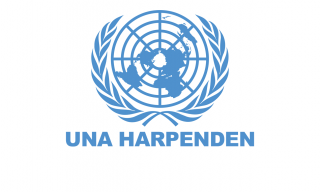 United Nations Association Harpenden is a community group covering Harpenden, St Albans and the surrounding villages. We support the United Nations and campaign on international, humanitarian and social issues. We host talks given by guest speakers from universities, NGOs and UN agencies. Our public meetings are usually held once a month on a Saturday morning from 10:30-12:30 in a public hall in Harpenden. Attendance is free for all. For more information, email us at una.harpenden@gmail.com or visit our website at https://unaharpenden.wordpress.com.

Examples of talks hosted by UNA Harpenden are:
The Social Instinct: how cooperation shaped the world by Professor Nicola Raihani, University College London, 26 February 2022
The One Belt One Road Initiative: its impact on human rights in Xinjiang by Nabila Khan, Amnesty, 12 March 2022
Global Security in the 21st Century by Professor Paul Rogers, Bradford, 18 June 2022
Summer Council on Climate Change: impact, reports and solutions, 9 July 2022
President Xi of China's Global Security Initiative by Jialiang Feng, Embassy of PRC, 30 July 2022
Privacy, Surveillance and the Internet by Dr Bruce Schneier, Harvard, 13 December 2022
International Protection of Minorities: from the League to the UN by Professor Jennifer Jackson-Preece, LSE, 21 January 2023
The Great Economists: how their ideas can help us today by Professor Linda Yueh, LSE, 18 February 2023
NHS: reform or privatise, a discussion group meeting, 22 April 2023
Realism, Ethics and the Ukraine War by Professor Richard Sakwa, Kent, 20 May 2023
The Future of Israel and the Palestinians: what the election of Israel's far right government means by Peter Segal, St Albans Friends of Palestine, 24 June 2023
Agonies of Empire: the second American civil war? by Professor Mick Cox, LSE, 30 September 2023
Russia: sharing the cage with an angry bear by Sir Tony Brenton, former Ambassador to Russia, 25 November 2023
There are currently no events.
Contact
Branch contact

Mr Suheil Shahryar, Chair, UNA Harpenden

Email:

una.harpenden@gmail.com