You are here: Welcoming Michelle Bachelet as the next UN human rights chief
31 August 2018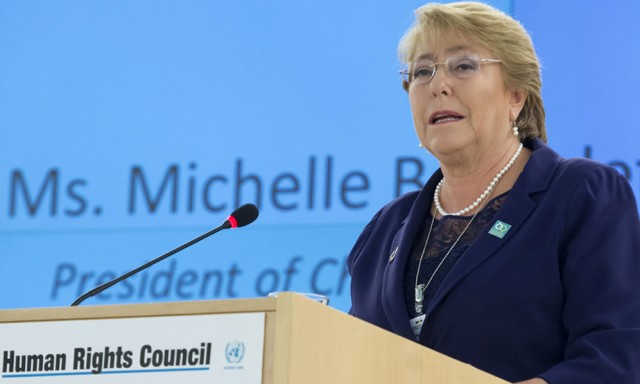 On 1 September Michelle Bachelet will start work as the seventh UN High Commissioner for Human Rights – the UN's top human rights official. She replaced Zeid bin Ra'ad Zeid al-Hussein whose term of office expired on 31 August.
UNA-UK's Executive Director, Natalie Samarasinghe, said:
Please check out our campaign hub for facts, resources, commentary and history regarding this important role. 
Image: UN Photo/Jean-Marc Ferre
More on High Commissioner Human Rights campaign, Policy win