You are here: UNA-UK regrets President Trump's decision to withdraw from Paris Climate Agreement
1 June 2017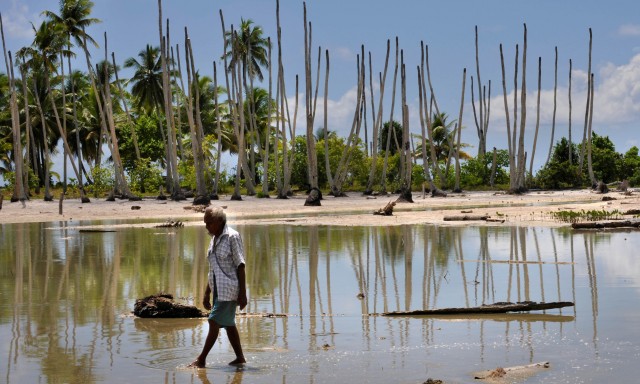 The decision by President Trump to withdraw from the Paris Climate Agreement is regrettable, but the Agreement will survive the US' departure, UNA-UK argued today.
The Paris Climate Agreement commits countries to reducing emissions by set amounts, in order to defer and hopefully prevent catastrophic global warming. It represents, for the first time, a determination by all nations to take action towards the goal of limiting "the rise in global temperature to well below 2°C above pre-industrial levels".
195 countries (191 of the 193 member states of the UN – all except Syria and Nicaragua; plus the EU, Palestine, Niue and the Cook Islands) have signed the agreement and 147 have ratified it. These 147 countries represent 83% of global emissions.
Under the terms of the treaty the US will still continue to be bound by it for a further four years (this will be reduced to one if Trump takes the more drastic step of seeking Senate approval to exit the UN's Climate Framework entirely). However, the treaty has few enforcement mechanisms, and its value was never in the fact that it was binding but in the commitment to averting disaster it represented.
It is tragic that the US President would seem to have so little regard for the long-term future of his country, or that he would not wish to participate in the global diplomatic processes that surround climate change. However, with all the other world's major powers, notably China, in full support of the deal, this action is unlikely to be the agreement's death knell.
With the US representing 15% of global emissions, a Paris Agreement without the US would still have the signatures of those responsible for 84.75% of the world's emissions and ratification from those responsible for 68% (and the number of ratifications is rising). The US too would be most welcome to rejoin the process at any time. With a first global stocktake not due until 2023 this is a process designed with a shelf life far longer than Trump's.
Natalie Samarasinghe, Executive Director of UNA-UK, said,
More on -US foreign policy, Climate and development