You are here: UK leadership required to control "killer robots"
19 April 2017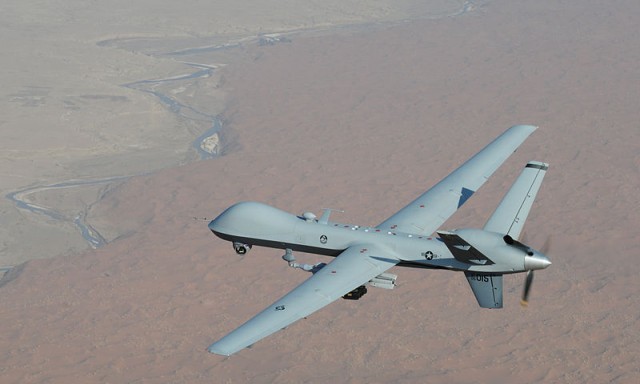 Lethal Autonomous Weapon Systems (LAWS), informally known as 'killer robots', are weapons systems which can operate without meaningful human control. Increasing autonomy in weapons systems is turning the prospect of LAWS into a reality, posing grave humanitarian, ethical and legal questions. 
Later this year, a Group of Governmental Experts (GGE) will convene to discuss the regulation of LAWS, following a decision made at last year's review conference for the UN Convention on Certain Conventional Weapons (CCW). UNA-UK, together with fellow UK members of the Campaign to Stop Killer Robots, had lobbied for such an outcome while also urging the UK Government to show greater leadership on this issue.  The UK's response can be found here.
While UNA-UK welcomes the planned GGE meetings, and the support shown by the UK for them, there are further steps Britain can take. First, the UK should articulate a comprehensive policy on autonomy in its weapons systems – a crucial step for building international consensus. Second, the UK should reconsider its assessment that existing international law is sufficient to prevent the development on LAWS - a position that is increasingly out of step with the international community.  Last year, the number of states formally declaring support for a ban on LAWS doubled from 9 to 19, with China expressing support for the first time.
At a time when Britain's commitment to arms control (including its commitment to the Arms Trade Treaty and to multilateral nuclear disarmament) is being questioned on the world stage, UK leadership on this issue is vital. The security threat to Britain from the proliferation of such technology, also puts regulation squarely in the national interest. If the UK wants to come good on its mantra of a "more engaged, global Britain", contributing to international efforts to control inhumane weapons is an important starting point.