You are here: Statement on sexual abuse in UN peacekeeping missions
24 May 2016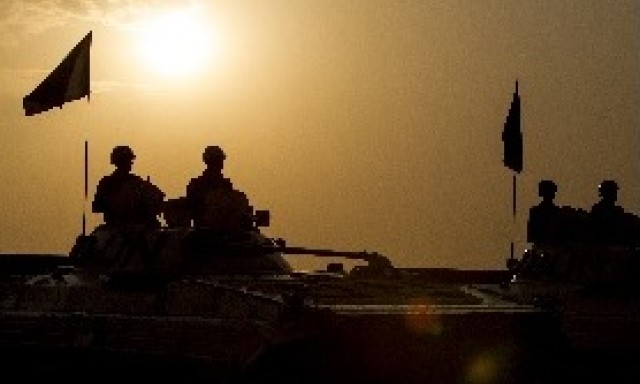 This statement was adopted by the World Federation of UNAs (WFUNA)  in the lead-up to the International Day of UN Peacekeepers, which will be commemorated by UNA-UK with a conference and ceremony on 25 May.
As UNA-UK prepares to honour all those who have served in UN peace operations with courage and dedication, and to remember those who have paid the ultimate price for peace, we also remember the victims of sexual exploitation and abuse and stand in solidarity with them and their families.
Along with our partners in WFUNA and United Nations Associations worldwide, we urge troop contributing countries to make every effort to support victims and bring prepetrators to justice. We also believe that the UN itself needs to do  more to ensure there is justice and accountability when its staff are involved in such horrific incidents.
In its statement, the WFUNA Executive Committee, of which UNA-UK is a member, expressed its "gravest concern vis-à-vis the shocking surge in allegations of SEA by peacekeepers worldwide... and its deepest regret for the United Nations' failure to prevent SEA and adequately support victims".
While recognising the vital importance of the work of peacekeepers and acknowledging that the problem of SEA is far wider than peacekeeping, the Executive Committee expressed its regret that this scourge was seriously undermining the work of UN peacekeeping operations in many missions.
Despite existing UN policies to prevent SEA, recent allegations sadly bring to light the systematic failure by the UN and troop contributing countries (TCCs) to not only prevent occurences, but also to effectively report, investigate, bring perpetrators to justice, and provide adequate assistance to victims. 
Echoing the UN Secretary-General's stance, the Executive Committee stressed that zero tolerance means zero complacency and zero impunity. 
The statement urges the UN and TCCs to reverse the current trend that sees a focus on protecting the rights of abusers rather than the victims in peacekeeping missions and address the longstanding culture of impunity for perpetrators. 
The Executive Committee called on member states to provide the necessary funding and support for the full and prompt implementation of all provisions outlined in the Secretary-General's February 2016 report on Special Measures for Protection from Sexual Exploitation and Sexual Abuse, including adequate resourses for the recently established Voluntary Trust Fund, so that it may provide victims the support they direly need. 
The Committee expressed its profound solidarity with all victims and urged for the establishment of an independent, well-resourced, victim-centred accountability mechanism with full access to the United Nations.
Photo credit: UN Photo/Martine Perret