You are here: Kofi Annan: UNAs play vital role in public understanding of the UN
4 October 2012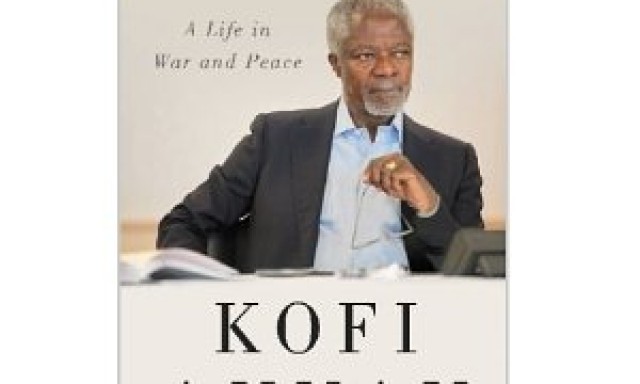 Former UN Secretary-General Kofi Annan launched his autobiography, 'Interventions: A Life in War and Peace', at the London School of Economics on 4 October 2012.
Addressing a packed auditorium, Annan gave a lucid account of the broad range of 'interventions' the UN is involved with in the areas of development and human rights as well as peace and security. His decision to publish his reflections on life at the highest levels of diplomacy was taken, he said, because he believes the world is "now at a crossroads of global realignment as momentous as that faced by the founders of the UN",
In his wide-ranging speech, Annan pointed to the centrality of the UN in establishing the global mechanisms and norms essential for peaceful and prosperous coexistence. But he did not shy away from admitting failings within the UN system. He described the five permanent members of the Security Council as representing too narrow a powerbase, and said that unless some power was handed over to emerging states, the world was headed on a course of destructive competition.
Annan also played tribute to the vital work undertaken by NGOs in support of the UN's ideals and programmes. "NGOs are often ahead of us [the UN], they are the fire throwers, they open doors for the UN and we try to catch up with them".
Picking up on this theme during the Q&A, UNA-UK Executive Director Phil Mulligan asked Annan what role he felt UNAs should be playing to support the work of the UN. Annan replied: "UNAs need to get the public to understand what the UN really is and to help push issues higher up the political agenda".