You are here: Civilians must not pay the price for peacekeeping cuts in Darfur
13 June 2017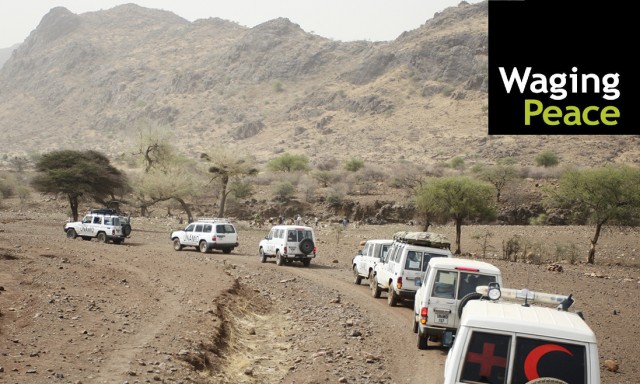 The UN's peacekeeping mission to Darfur, UNAMID, should have its mandate renewed by the end of June. But big and potentially dangerous cuts could be on the horizon, discussions begin tomorrow.
In an extended article, co-written with Waging Peace, a UK human rights organisation campaigning against genocide and systematic human rights violations in Sudan, we explore why the wishes and security concerns of Darfuris themselves should be key to discussions about UNAMID's future.
As our Chair, Lord Wood of Anfield, argued in a recent blog post, a reduction in troop numbers, if not accompanied by a comprehensive strategy for human rights monitoring and reporting, and supporting policing and the rule of law, would only worsen the situation in Darfur.
We have drawn from Waging Peace's extensive network of contacts in the Darfuri diaspora, and in particular from in-depth interviews, conducted over the past two months, from across Darfur. Anonymised excerpts from four such interviews are presented as part of the article, as well as policy analysis and an appraisal of the UN's benchmarks for the mission.