You are here: The UN at 70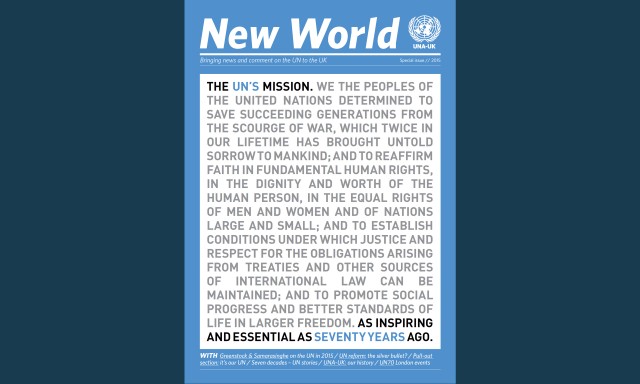 This special issue of New World - published as a double issue alongside 'The uncounted' - covers this year's 70th anniversary of the founding of the United Nations and, of course, of UNA-UK.
We pay homage to the Organization by taking a decade-by-decade tour of key aspects in the UN's development, covering everything from decolonisation to environmental challenges and major achievements in the field of global health. UNA-UK's Executive Director and Chairman assess the UN's ever-changing political environment since 1945 and argue that it's member states must invest more  in our global system.