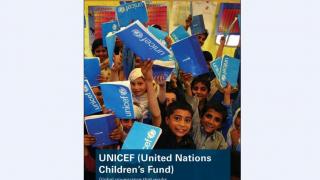 As part of Routledge's 'Global Governance That Works' series, UNA-UK Policy Advisor and former Chairman, Sir Richard Jolly, has published a book on UNICEF.
This book provides an in-depth analysis of UNICEF's development and operations, whilst exploring the significance of UNICEF's achievements and the reasons behind them.
UNICEF is one of the best known organizations of the United Nations system and the oldest of the UN's development funds. It is also the part of the UN which consistently receives support from all countries round the world, including the United States. This book brings out the wider reasons for UNICEF's success and popularity, setting them in the context of UNICEF's evolution since 1946 and drawing lessons for other international organizations.
The book argues that, despite its problems, international action for children, built substantially on non-economic foundations, is not only possible, but can be highly successful in mobilising support, producing results and making a difference to the lives of millions of children.
This will be of great interest to all scholars of international organisations, development, human rights and the United Nations system.
It is available to buy here.