You are here: A conversation with Princess Tessy, UNA-UK Patron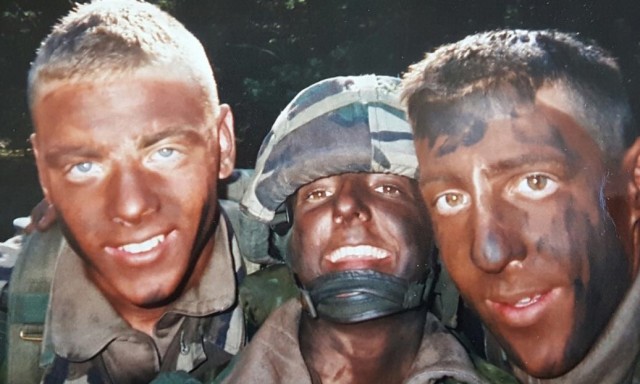 Princess Tessy of Luxembourg is a former officer in the Luxembourg army and a newly-appointed Patron of UNA-UK. She has described the "highlight" of her five-year military career as her deployment with the UN peacekeeping mission in Kosovo in 2004. After military service, she became the global advocate for young women and adolescent girls at UNAIDS, before being nominated as Associate Fellow for the Centre on Global Health Security at Chatham House.
Her Royal Highness sat down with UNA-UK's Head of Policy, Fred Carver, for a wide-ranging interview about the UN, peacekeeping and our latest campaign, Mission:Justice, calling for greater accountability for crimes of sexual abuse committed by UN peacekeepers.
So, how did you become interested in the United Nations?
It started when I was in the military but developed when I started my studies at SOAS, University of London. The UN is an institution unlike any other. It's a very strong institution which, as we all know, needs some reform. However, most importantly I believe in its strength in unifying 193 countries under one umbrella. My interest has increased dramatically over the last year and a half as I got involved with UNAIDS and then UNA-UK shortly after that. I feel very privileged to be a part of this organisation.
What do you think the UN contributes to the world?
The UN unites countries for one goal: to facilitate diplomatic processes. This means the UN strengthens alliances between civilizations; it works best not through hard power, but via the tools of diplomacy. Obviously, we need reforms to adapt with the times, but the UN is still very relevant.
What do you think needs to change to bring UN peacekeeping into the modern era? 
As with many institutions, the problem is the bureaucracy and the effects of internal lobbying. Moreover, allegations of sexual violence and a failure to punish the perpetrators has lowered the UN peacekeeping programme's reputation.
Looking back on my experience, I think it is hard to get women into peacekeeping because it is hard to get women to join the army in the first place. Addressing sexual violence is also necessary. One needs to acknowledge that sexual violence is also committed against men in conflict, but people don't talk about that. Once you scratch the surface, you see that everything is more complicated than it first seems and the challenges faced by male and female peacekeepers are quite similar. We need an approach to gender in peacekeeping which understands both the similarities and the differences.
Do you see sexual abuse as a form of systematic oppression, and if so, what message do you feel that UN peacekeepers are sending by being complicit in such a process?
No, sexual abuse is not always a form of systematic oppression. The reality is that there are many forms of sexual violence. I don't think it is possible to explain why this is happening; it is a very complex subject. I would prefer to avoid any simplification of very complex topics such as sexual violence. However, it could involve many factors: cultural, group dynamics, psychopathology, quality of supervision and mental health maintenance while deployed, and so on. That is why our campaign is so important. I still believe the UN is a very strong institution. And that's why I am proud to have been part of it.
Why did you decide to get involved with the United Nations Association – UK?
In short, I wrote you an email because you were organising a peacekeeping event. As a former peacekeeper I found your event incredibly compelling. Afterwards I got to know your Executive Director, Natalie Samarasinghe, and she spoke to me about the value of me telling my story.  As a result you kindly facilitated me in telling that story to the Daily Telegraph.  So I came as a participant at a conference and the work was powerful enough that I stayed as a Patron.
What do you think is the value of UNA-UK?
I think the value is enormous because UNA-UK has the ability to increase the dialogue between the UK and the UN. Your advocacy projects and campaigns facilitate constructive communication for difficult topics such as sexual abuse.
Photo: Princess Tessy (centre), while serving in Kosovo in 2004. Credit: Courtesy of Princess Tessy of Luxembourg