You are here: How to Save the World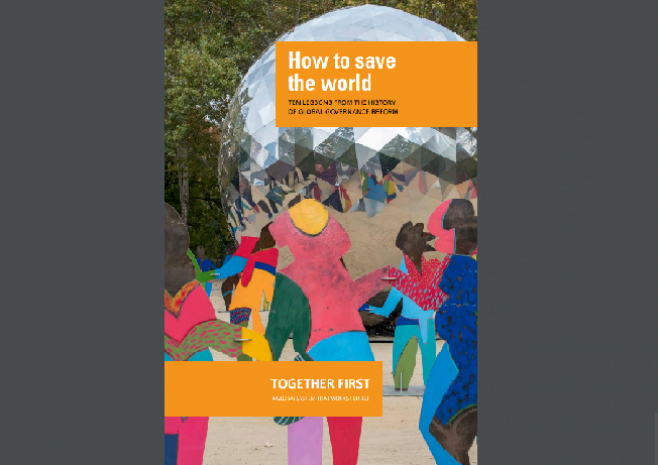 In 2019-20, Together First, a campaign cofounded by UNA-UK, will conduct a series of consultations to identify solutions to global risks. This will be a pragmatic exercise, to determine feasible changes to global institutions that would: (1) improve our ability to manage risks, and (2) create a resilient and responsive multilateral system that can address them in a timely and effective fashion. The first phase of consultations will run over the course of 2019. It will invite expert and public contributions, including through a web portal. Preliminary results will be released in September 2019, with further publications and advocacy work planned for 2020.
This report seeks to lay the groundwork for the consultations – by looking at why previous reform efforts have had only limited impact, and how we can avoid making the same mistakes. Together First commissioned Sam Daws, a UN expert based at Oxford University, to identify the barriers to implementing global solutions and potential strategies for overcoming them. The result is the 10 key lessons set out in this report. They will inform our future work and provide useful insights relevant to Together First's consultation. We also hope they will be useful to others working to improve decision-making on global issues.