You are here: Editorial: A collective responsibility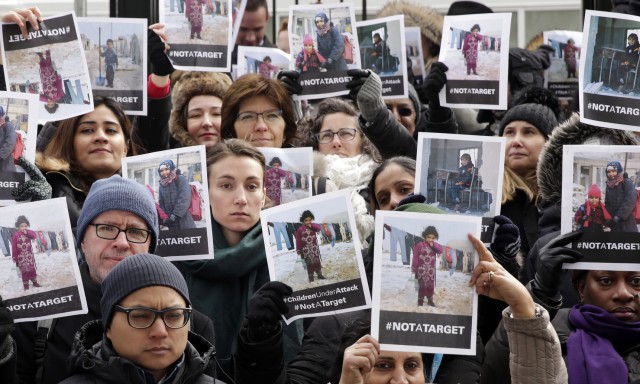 The protracted horrors of the war in Syria continue to inflict untold suffering, and both horrify and shame the international community. Yet the fact that the conflict is about to enter its seventh year should not surprise us. Because it is a civil war with all the ingredients of an intractable conflict that resists resolution.
A war characterised by a bewildering array of actors, with rebels split into multiple groups that fight each other, as well as President Assad's regime forces. A war that involves multiple forms of external intervention – from the neighbouring region, the US, Russia and the UK, to name but a few. A war with a combustible combination of nationalist, Shia-Sunni and political conflicts, fuelled by money, manpower and military support from beyond Syria's borders. The international community has not just failed to stop the nightmare in Syria; it has contributed to it.
And what of the UN? As Lakhdar Brahimi, the former UN and Arab League Envoy to Syria, whom we are delighted to have as this issue's Guest Editor, observes: the UN has been powerless to restore peace in Syria, but the UN is only as strong as its member states allow it to be. When 'P5' permanent members of the UN Security Council and regional actors are themselves party to the conflict, the UN lacks the space to act with authority and legitimacy.
Now, though, is the time to look ahead and seek to increase the brokering role of the UN in bringing the violence to an end. First, the UN must redouble its efforts to provide humanitarian relief and engage its member states in demanding access to those suffering most. Second, we must ensure that future peace talks are convened by the UN, not by one subset of interested parties (the recent attempts at peace talks in Kazakhstan took place without the UN, EU or US). Third, the UN should lead in planning for the political and economic reconstruction of Syria on terms that show the warring parties that they can all have a stake in the future of their country.
Lastly, as Lakhdar Brahimi recommends in his editorial, the UN should think about ways in which new procedures (such as increasing the role of the General Assembly) may strengthen its hand to bring conflicts to an end. Meanwhile, P5 members must recognise their responsibility to help secure peace, not to exacerbate conflicts and then use veto powers to block attempts to end the misery they produce.
Photo: At the 61st Commission on the Status of Women, UN Staff in New York call for an end to the six years of conflict in Syria. Copyright UN Women