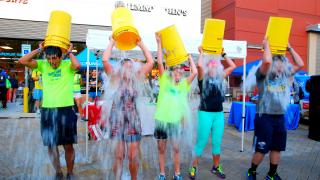 Noa Gafni Slaney, founder and CEO, Impact Squared
Millennials are not alone in their desire to change the world. But understanding how they are distinct from previous generations is crucial if the UN is to engage and harness the capacity of this influential community in pursuit of ambitious UN initiatives like the SDGs and the Paris Climate Agreement.
Millennials are pragmatic. They have witnessed the failure of protest movements like Occupy Wall Street to achieve their aims, and instead are willing to work within existing systems to drive change. Millennials want to push business, government and institutions to do more, since there is a strong belief in the power of these systems to make an impact.
The UN could learn from initiatives such as the World Economic Forum's Global Shapers Community, a network of young leaders in city-based hubs around the world who cross-mentor each other and partner with established leaders to drive the social good agenda forward. Similar schemes for millennials to network and share their unique perspective and expertise with those in UN leadership positions could similarly help drive the UN's agenda forward.
There is also a feeling among young people that doing good should be fully integrated into their daily lives, from the companies they work for to the products they purchase and the organisations they donate time, money or clicks to.
As a joint initiative of UNDP and the UN Foundation, +SocialGood taps into this desire to combine socialising with doing good by convening young people to take action towards the SDGs. The +SocialGood community gathers around major events, such as the opening of the General Assembly, in meetups around the world. Meetups vary from hackathons (intense problem-solving sessions) to livestreamed events with their appeal based on their solution-oriented approaches to global issues that also contain an element of fun. The UN should build on and highlight positive examples like +SocialGood, ensuring it harnesses such capacity where relevant.
As the first generation of digital natives, millennials are empowered by technology. Social media is the number one activity on the web and, for young people, it is the top source of news, the biggest influence on voting behaviour and the reason that millennials are more likely to give to global, as opposed to local, causes.
The ALS Ice Bucket Challenge is a great example of technological empowerment. Campaigners were recorded pouring icy water over themselves before posting the video on social media and nominating someone else for the challenge. The campaign went viral, raised over $100 million and engaged leaders from all sectors and regions, from Bill Gates to Lei Jun. With the UN's resources stretched to breaking point, the Organisation should work with socially conscious millennials for innovative solutions to funding problems.
While there is much work required to reach those with little access to technology, it is clear that a large proportion of millennials see the world differently and are well placed to play a major role helping address global problems. The UN's success will depend on engaging effectively with all age groups, online and offline; however, as a generation with a truly global mindset and one that is set to take leadership positions in the coming decade, engaging millennials will be crucial to achieving the SDGs.
About the author
Noa Gafni Slaney is the founder and CEO of Impact Squared, a community-building consultancy. She is a Fellow of Social Innovation at the University of Cambridge.
Photo credit: Kymberly Janisch/CC