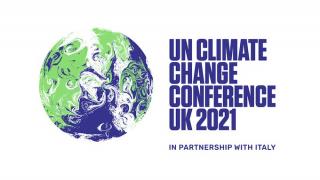 Militaries are major greenhouse gas emitters and typically the largest energy consumers among any government agency. However, compulsory reporting of these emissions have repeatedly been left out of climate agreements, including the Paris Climate Agreement, leaving cutting military greenhouse gas emissions to the discretion of individual nations.
UNA-UK has joined with over 50 NGOs from around the world to voice our concern that, in spite of the scale of their emissions, military contributions to climate change impacts is not part of official discussions at COP26 taking place in Glasgow.
The letter calls on governments to fully report the emissions of their militaries as "a critical first step given the urgency of the climate crisis" and asks Nigel Topping, High Level Champion for Climate Action at COP26, to ensure that military greenhouse gas emissions are included on the agenda for COP27.
Disarmament and peace activism have been core tenets of UNA-UK's work since our founding in 1945. The cost of war and militaristic approaches to security is immeasurable. And we now know that the vast carbon footprint attached to military activities, supported by a $2 trillion sector of the global economy, is fueling an adversary that cannot be fought with weapons: climate breakdown. Despite early signs that the issue is being discussed by militaries, Governments are yet to take any form of meaningful or transparent measures to address this impact. 
In late 2020 the UK Prime Minister announced "the largest military investment in 30 years". This was followed in 2021 by the Integrated Review and the associated Defence Command Paper, which sets out Britain's approach to national security and gives some indications as to how the significant increase in spending would be allocated, including for a boom in military AI spending. As a member of the Campaign to Stop Killer Robots we are highly concerned about the direction of travel in terms of lethal autonomous weapons systems and the lack of commitment to update arms control agreements. In addition, we are highly concerned by the decision to raise the cap on the number of nuclear warheads that the UK possesses. 
As hosts of COP26 and the fifth largest country by military spending in the world, the UK has a responsibility  to raise this issue and set a positive example by commiting to act on this issue with urgency. 
A full copy of the letter, which was coordinated by the Tipping Point North South/Transform Defence Project, is available here.
Read more:
A detailed set of demands for reducing military emissions has been published by the Conflict and Environment Observatory here
An in-person event in Glasgow on 8 November will explore this issue - click here to attend
UNA-UK's full response to the Integrated Review can be found here
Photo: The COP26 Logo