You are here: Richard Dictus on the UN volunteers helping to pave the way to democracy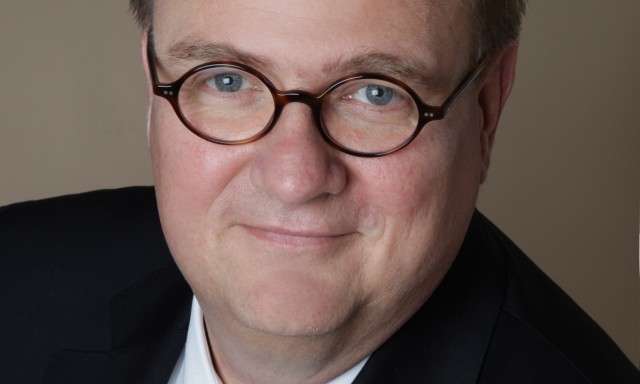 The United Nations Volunteers (UNV) programme has played a key role in supporting the planning, organisation, supervision and observance of elections in nearly every major UN-supported election since the early 1990s.
Highly skilled UN Volunteers assigned to UN peace and development missions encourage civic participation in elections throughout communities by raising awareness of the value, impact and responsibility of voting. The efforts of countless UN Volunteers have been crucial to raising people's confidence and trust in the process and ensuring elections are truly participative. Longer term, this is part of a strategy to sustainably consolidate democratic values.
By organising outreach campaigns in close coordination with religious and village leaders, women's and youth associations and rural radio stations, UN Volunteers carry out registration exercises, the main prerequisite for people to participate in elections. These campaigns and civic education programmes – particularly those that take place in remote areas – can have impressive results. For example, 213 UN Volunteers serving with the United Nations Integrated Referendum and Electoral Division assisted with the 2011 Southern Sudan referendum, called for in the 2005 Comprehensive Peace Agreement that ended two decades of war between Sudan's north and south. In this closely watched election, just under 99% of voters chose independence, which led to the birth of South Sudan.
During the first national elections of Timor-Leste in April 2002, more than 960 UN Volunteers supported the electoral process, by far the largest mission of volunteers ever in the 40-year history of the UNV programme. On election day, voters in the mountain village of Dare in central Timor-Leste stood patiently in line. "I'm voting for the first time" said Vitorino Da Silva, a villager. "We will finally choose – ourselves – the leader of the nation."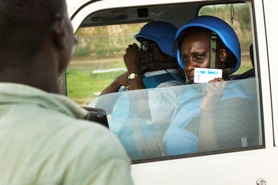 UNV continued to provide volunteer electoral expertise in the run-up to the presidential and parliamentary elections in 2012, with 142 UN Volunteers assigned to the United Nations Integrated Mission in Timor-Leste (UNMIT). Yustina Salensia Jelita, a national UNV Electoral Facilitator from Timor-Leste, was enthusiastic about contributing to the electoral process taking place in her home country that year. "The experience gave me the confidence needed to face the future," she said. Like Yustina, electoral volunteers in Timor-Leste have been strong advocates of voluntary action in a country slowly reviving its deep-rooted tradition of volunteerism.
In 2010, in Côte d'Ivoire, more than 200 UN Volunteers supported the presidential elections through the United Nations Operation in Côte d'Ivoire (UNOCI), acting as election supervisors, data entry operators and data collectors during the transportation of ballots to the local independent electoral commissions.
Due to the post-election violence which erupted in the country, aid workers and volunteers were evacuated. However, a team of 70 dedicated UN Volunteers stayed behind to keep on supporting UNOCI. Among them, 25 volunteers ran a 24-hour call centre for people to report cases of human rights violations.
Crescentia Dingah Sonseh, an Electoral Adviser from Cameroon, was one of the UN Volunteers who helped run the call centre. "Flash announcements were sent out directly about individuals in distress, particularly where lives were at stake," she reported. "Then escorts and patrols could be sent to specific areas in a bid to dissuade attacks on the civilian population."
Throughout the electoral cycle, UN Volunteers have to respond creatively to what can be constantly changing and sometimes dangerous conditions on the ground. Thanks to their hard work and dedication, voter mobilisation has, in most cases, been a UN success story. Through their actions, they have helped change perceptions and taught citizens how to build trust, something which is fundamental to the recovery of countries in the aftermath of conflict.
Richard Dictus is Executive Coordinator of the United Nations Volunteers programme.
Photo: © UN Photo/Paul Banks. UN Volunteers in Juba (then in Sudan), receive security training in preparation for their deployment to Referendum Support Bases.
- See more at: http://una.org.uk/magazine/summer-2013/richard-dictus-un-volunteers-who-are-helping-pave-way-democracy#sthash.7Ra0K3KX.dpuf© UN Photo/Paul BanksUN Volunteers in Juba (then in Sudan), receive security training in preparation for their deployment to Referendum Support Bases.