You are here: The new UNA Youth team on recent achievements and upcoming challenges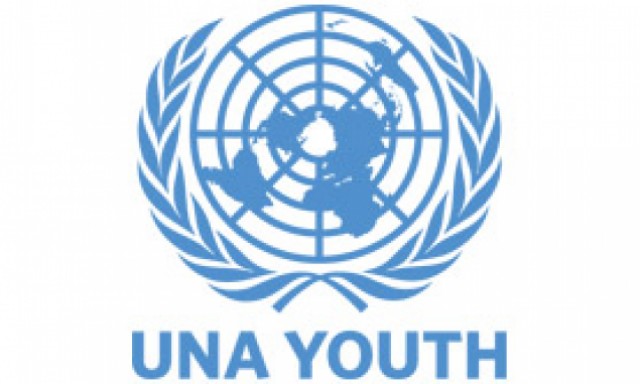 UN Secretary-General Ban Ki-moon recently declared that "the UN needs young people now more than ever". Such a statement, combined with the fact that there are over five million 18–26 year olds in the UK, reflects UNA Youth's mission to get young people involved in the United Nations.
UNA Youth is led by a Youth Council that is elected annually and supported by a Youth Intern based at UNA-UK's Whitehall offices. This year, we, the Youth Council, have also co-opted two additional members: Kate Jamieson will help us with our campaigning work and Adam McLaren will contribute his Model UN expertise.
Stephen Vanson, Edward Sainsbury and Natalie Chindipha (last year's President, Vice President and Intern respectively) worked hard to introduce and improve more consistent communications and popular events like the sell-out UNA Youth Conference, 'New Nuclear Realities'. They helped build a firmer foundation and UNA Youth is now in a much stronger position.
We have big plans for the coming academic year which will start with the UNA Youth Freshers' Fairs. We will resource our UNA Youth branches with flags, balloons and all the material they will need to festoon their stall in order to stand out and tempt people to join their university's society. A quick quiz at each stand will act as a conversation-starter and will also be available online to make sure everyone can get involved.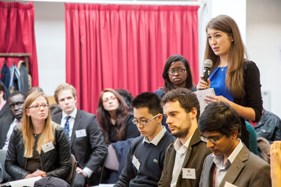 Our flagship UNA Youth Conference will next be held in early 2014. This major event, supported by UNA-UK, will be the best opportunity of the year for UNA Youth members to meet each other and hear expert speakers. The last Youth Council set the bar high with New Nuclear Realities, attracting a big audience and excellent speakers, but we already have lots of ideas about next year's event.
If you know UNA Youth you will know that we are avid Model UNers! This year we want to expand and develop our MUN activities by working with UNA-UK and the London International Model UN (LIMUN). LIMUN is Europe's biggest university MUN drawing youth activists from all over the world, and we see huge potential for partnership.
Through this work we hope to unite more and more young people in working together towards our common aim of a safer, fairer and more sustainable world. In another recent speech, Mr Ban called for support for young people so that the whole world benefits from "more generations of productive and powerful leaders". We will be sharing our news throughout the year and hope that we can rely on the help and support of all of UNAUK's members.
The new UNA Youth team consists of Apurv Gupta (President), Gabriela Lomeu (Vice President) and Ewa Szczepanska (UNA Youth Intern).
Photo: © UNA-UK