You are here: Ewa Szczepanska on China's growing involvement in UN peacekeeping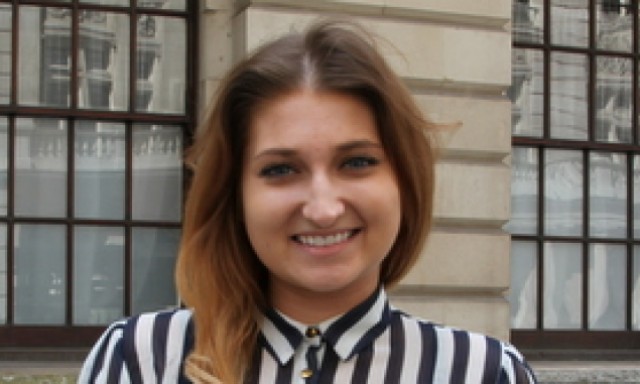 Since the Chinese government implemented economic reforms in the mid-1990s, China has become increasingly concerned with its global presence and involvement in international politics. Despite its occupation with its domestic concerns, China has pursued a more engaged and open foreign policy and has become more willing to commit its resources towards multilateral organisations, such as the United Nations. This trend can be seen in China's growing contribution to UN peacekeeping operations ever since it first contributed troops in 1989.
UN peacekeeping is one of the most effective tools used by the UN to protect civilians and maintain stability around the world. It also a crucial means of upholding the rule of law - so necessary to achieving enduring peace at the end of the conflict – and in sustaining the three pillars of the UN: human rights, peace and security and development.
In recent years, China's troop contributions to UN peacekeeping operations have expanded. The UN Security Council is responsible for establishing and maintaining the peacekeeping operations, however, China now provides more UN 'blue helmets' than all the other four permanent members of the Security Council put together. At present there are almost 1,800 Chinese peacekeeping personnel deployed in UN operations. China has also committed to sending 395 'blue helmets' to Mali, including engineering and medical teams as well as security personnel, and took part in the unanimous vote for establishing the peacekeeping mission in the country.
China's growing contribution in UN peacekeeping was commended by the UN Secretary General, Ban Ki-moon, during his recent visit to Beijing, who also applauded China's growing support for multilateralism more broadly. China's contribution to the UN budget has increased significantly over past few years. According to the UN Secretariat's latest report released in 2013, of the UN's 193 member states, China is the 6th largest contributor to the UN regular budget just behind the UK, which contributes just under $1m more than China.
These recent achievements mark the beginning of a significant shift in Beijing's foreign policy. China's expanding involvement in international organisations and peacekeeping missions strengthens its stated commitment to the maintenance of international security, and increases its status as a major player on the world stage.  As a permanent Security Council member, China's engagement with UN peacekeeping operations also reinforces the perceived legitimacy and effectiveness of these missions, and creates new opportunities for closer cooperation between China and other international actors on security issues and other important global issues.
Ewa Szczepanska is currently UNA-UK's Youth Intern.