You are here: Invisible issues: hidden people, hidden problems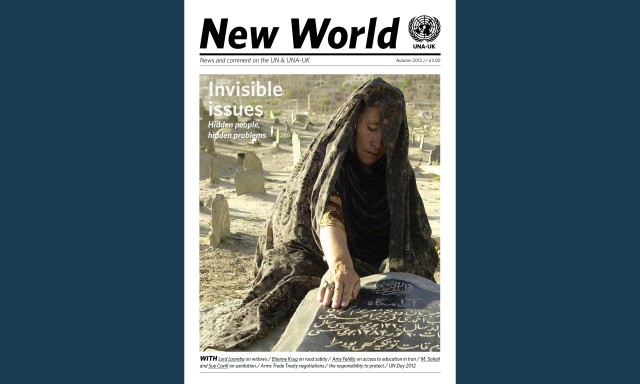 Our Autumn 2012 issue is 'invisible issues - hidden people, hidden problems'. It covers issues that do not attract as much media coverage as they deserve, from widows to the disappeared, road safety to sanitation.
The magazine also provides briefings on issues that often receive poor or confusing coverage, such as the responsibility to protect and arms trade treaty negotiations. As ever, a round-up of UNA-UK activities and news from our members and supporters is also featured.