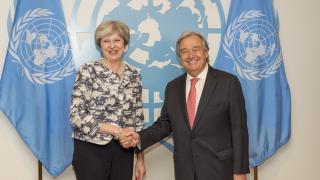 This is a report written by three academics from the University of Manchester, the University of Southampton, and the University of Leeds on behalf of the United Nations Association – UK.  These researchers have conducted a year-long project supported by the British Academy.
Drawing extensively from research interviews with 29 participants – UN diplomats, UK officials, and individuals from non-governmental organisations – they have developed a picture of the perceptions and reputation of the United Kingdom within the United Nations system.
Their research supports UNA-UK's longstanding contention that the UK needs to demonstrate its added value to the United Nations system, and adopt a principled and values driven foreign policy, if it is to maintain its current levels of efficacy and impact at the United Nations and add substance to its self-described 'Global Britain' agenda.