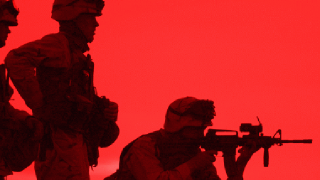 Arms control
UNA-UK is calling for an immediate suspension of arms export licences to Saudi Arabia
By contravening the Arms Trade Treaty the UK is damaging the international system and complicit in the fallout in Yemen
Arms control represents one of the most tangible ways in which our global system of rules and standards can make the world a safer place.  Having played a key role in the creation of international treaties banning cluster munitions and landmines, and in the development and adoption of the Arms Trade Treaty (ATT), successive UK governments have understood the imperative for international controls. 
But since the ATT entered into force in December 2014, the UK has continued to export arms to countries with poor human rights records, most notably, Saudi Arabia – a country leading a coalition engaged in a violent conflict in Yemen with civilians paying the cost. The UN has identified the Saudi-led coalition as responsible for the majority of civilian deaths and injuries during the conflict. In August 2018 a Saudi airstrike obliterated a bus carrying schoolboys on a field trip in northern Yemen, leaving 40 children and 11 adults dead.  The wider humanitarian fallout of the conflict is eyewatering, with 19 million people in need of humanitarian aid.
Since Saudi Arabia intervened in Yemen in March 2015, the UK has licensed over almost £5bn-worth of arms exports including warplanes, bombs and missiles to Saudi forces which are being dropped from the sky by UK-trained pilots. Airstrikes have targeted civilian infrastructure, including hospitals, farms, schools, water works, markets and the main northern port of Hodeida.
In 2016, the UK Government rejected the advice of two cross-party UK parliamentary committees to suspend exports to Saudi Arabia. Meanwhile, Denmark, Finland and Norway have announced that they will not grant new licences for exports to Saudi Arabia, while Germany, Saudi Arabia's fourth largest exporter (behind the US, the UK and France), has said it will suspend existing licences and not grant future licences. Greece and Switzerland have also halted or cancelled certain arms exports to Saudi Arabia.
The UK should implement the Arms Trade Treaty to a consistently high standard, including by immediately suspending arms exports to members of the Saudi-led coalition.  The UK should also support an independent international inquiry into violations by all parties to the conflict.
Our work on arms control
UNA-UK arms trading piece