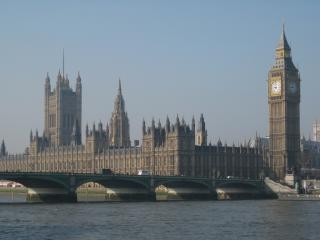 The Government's proposed legislation attempting to stop small boats crossing the English Channel contravenes the UK's longstanding commitment to the UN Refugee Convention. If passed it would undermine the rule of law and criminalise the internationally recognised rights of asylum-seekers.
UNA-UK is gravely concerned that the proposed Illegal Migration Bill undermines human rights and refugee law, depriving asylum-seekers of their inalienable human rights, and worryingly undermines the UK's credibility as a champion of our rules-based international order. We urge MPs and Lords to oppose this Bill - the Government must bring its policies in line with international legal standards and agreements.
According to the UN Refugee Agency (UNHCR), the Bill as it stands would "amount to an asylum ban" and the Home Secretary Suella Braverman has even admitted it would test the limits of international law. This legislation would harm vulnerable people fleeing war, torture and persecution by depriving them of the protection of the Human Rights Act and removing the right to appeal asylum decisions. It would allow the Home Secretary to deny access to the UK asylum system for those that arrive in the country irregularly, which continues to be the main route for asylum-seekers as a shortage of safe and legal routes persists. Rather than providing protection and safety to asylum-seekers in accordance with the UN Refugee Convention, it would see them detained and subject to removal instead. 
This escalation of the UK's hostile environment follows an ongoing pattern of the Government's attempts to undermine international human rights law and a continuation of decades of policy failures by successive Labour and Conservative administrations. In 2022 the Nationality and Borders Bill was met with opposition in the House of Lords, and the then High Commissioner of Human Rights, Michelle Bachelet, issued a rebuke of the legislation. The subsequent Migration and Economic Development Partnership (MEDP) with Rwanda - through which the UK can transfer asylum-seekers and have their claims for protection determined under the Rwandan asylum system - was deemed unlawful by UN High Commissioner for Refugees (UNHCR) as it "is incompatible with the letter and spirit of the 1951 Convention" and fails to meet international legal standards.
In 2017 the UK was rightly praised by over 20 countries for its leadership on modern slavery and human trafficking during the Universal Periodic Review of its record at the UN Human Rights Council. The UNHCR applauded the Modern Slavery Act for the "enhanced protection" it provided victims. Since then however, the government has devastatingly back-peddled on these commitments by reframing modern slavery as an immigration issue. As a result of ongoing failures of UK asylum policy, survivors are left without adequate access to protection and are instead at greater risk of exploitation, trafficking and forced removal. This current bill seeks to entirely remove modern slavery protections for victims of human trafficking.
The UK must reverse this inhumane course and instead step up and fulfil its share in providing sanctuary for those fleeing war and persecution. The rise in violent conflicts and the backsliding on human rights worldwide, in particular the rights of women and minorities, require states like Britain to not only adhere to norms and standards of protection, but to actively champion and expand them. 
The UK's ability to combat rising authoritarianism globally - a key tenet of the UK's national security strategy - is weakened when its own domestic policies violate rights and undermine multilateral agreements. At a time when grave rights abuses are perpetrated from Xinjiang to Ukraine, Iran to Nicaragua, Myanmar to Ethiopia, the UK needs to set a positive example at the UN in order to have any credibility when attempting to protect victims of abuses, bolster broad international condemnation of violations and pursue routes to accountability for crimes. Instead it finds itself being called out by UNHCR for undermining the cornerstone of global refugee protection. 
This proposed legislation is a reckless attempt to combat the policy failures of successive UK governments while dehumanising and criminalising refugees. In testing the limits of international law and doing so with apparent relish, the UK undermines its credibility as a champion of a rules-based international order and leader on human rights. UNA-UK urges MPs and Lords to oppose this Bill, and implores the Government to uphold its obligations under international law.
Read more:
See the UN Refugees Agency's response to UK Asylum and Policy since 2021
Read UNA-UK's statement on the Nationality and Borders Bill
See Anti-Slavery International's resources on the UK's human rights and modern slavery record
Photo: A view of the Houses of Parliament. Source UK Parliament Flickr