You are here: UNA-UK mourns the tragic loss of Sir David Amess MP
22 October 2021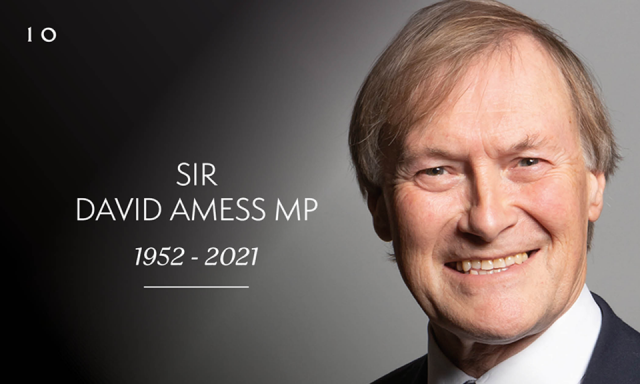 UNA-UK was deeply saddened to learn of the shocking murder of Sir David Amess, Conservative MP for Southend West. On behalf of our members and UNA groups, we would like to pay tribute to his dedicated public service. His tragic death came while serving and responding to his constituents, as he had done tirelessly for nearly 40 years.
As a backbench MP, Sir David was an advocate for humanitarian support and continued international aid spending – in countries such as Afghanistan, Iran, and across the world. He was also a strong voice calling for education, opportunity, and poverty alleviation as a means to combat human rights abuses and help people from all walks of life to achieve their potential. While we did not support all of his policy positions, we greatly appreciated the exchanges we had, including through our local UNA group.
Sadly, Sir David's death demonstrates the grave risks faced by MPs and highlights a troubling global trend of increased human rights abuses experienced by parliamentarians around the world.
A spokesperson for the UN Secretary-General expressed extreme sadness at the news of Sir David's death, adding that what "is clear for us is that lawmakers need to be able to go about their work free from fear of attacks or murder or anything else, and that is a central piece of democracy."
UNA-UK believes firmly in the right of everyone to participate in democratic processes free from intimidation or threats of violence; if any individual feels excluded from these processes or unable to advocate their values and opinions, we are all worse off.
Our thoughts and condolences are with the family of Sir David Amess and the constituents who lost such a passionate and dedicated representative.
Photo: Official portrait of Sir David Amess MP Credit: UK Gov