You are here: UN report calls for Myanmar's top military officials to be investigated for genocide
6 September 2018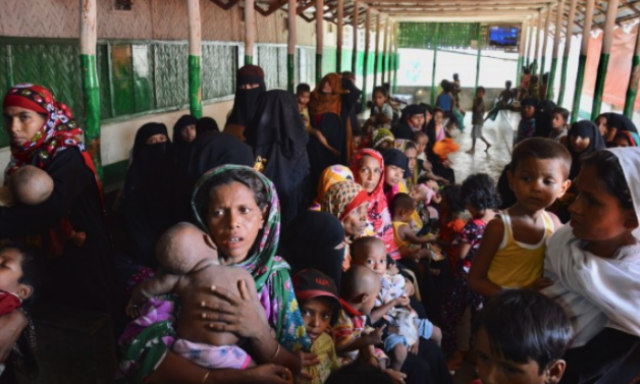 Last week the UN's Fact-Finding Mission to Myanmar released a report on violence against Rohingya Muslims in the north of Myanmar's Rakhine state. The report, mandated by the Human Rights Council in March 2017, was established to look into "alleged recent human rights violations by military and security forces" against Rohingya.
The report's findings come at a time when one third of the Rohingya ethnic community have been driven out of Rakhine state – with more than 700,000 Rohingya having fled since late August 2017 after a security crackdown that the Myanmar military has claimed was in response to attacks on police posts by Rohingya militants.
The UN Mission was denied access to Myanmar by its government but investigators were able to collect testimonies from people who had fled to Bangladesh – Myanmar's neighbouring country which hosts the majority of Rohingya refugees.
The UN report reveals the harrowing nature of violence against the Rohingya population in Myanmar. UN investigators conducting the report assert that security forces in Myanmar carried out a series of brutal attacks, including extrajudicial killings, rape, torture, and arson; alleging that Myanmar's armed forces, known as the Tatmadaw, were responsible for war crimes and crimes against humanity against minorities across the country in Rakhine State as well as in two states fragmented by internal conflict: Kachin and Shan States. In response to the severity of the allegations, the assessment suggests crimes against the Rohingya could meet the strict legal definition of genocide, applied in previous situations of mass atrocities including Srebrenica and Rwanda.
The report makes a series of recommendations, including that accountability for the military inside Myanmar is impossible and must therefore be pursued by the international community. It goes on to make an explicit call for Myanmar officials, including the chief of Myanmar's armed forces, by name, to face charges over last year's brutal crackdown on Rohingya Muslims - a striking feature of the report. The report urges that the officials be investigated and prosecuted, either by the International Criminal Court (ICC) or by a special criminal tribunal. Myanmar is not a party to the Rome Statute, so a referral to the ICC would need to be approved by the UN Security Council. 
Myanmar's government has responded by rejecting the findings of the report and denying any allegations of genocide.
Watch this space for an upcoming briefing on the situation in Myanmar and our response to the soon-to-be-published Foreign Affairs Select Committee report on R2P and humanitarian intervention.  
Read more on our work on atrocity prevention
Photo: Undocumented Rohingya refugees in Bangladesh. EU/ECHO/Pierre Prakash