You are here: Our joint campaign to strengthen international cooperation launches call for ideas
19 July 2019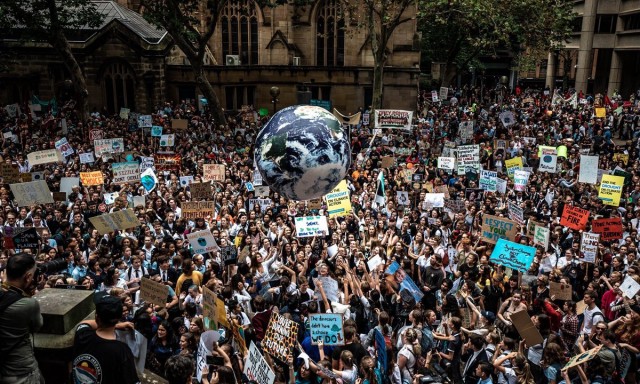 We are pleased to announce the launch of the Together First Campaign's consultation to identify solutions to global threats. 
The pragmatic exercise will result in a "global to-do list" of feasible improvements to the way global institutions tackle risks like climate change, pandemics, weapons proliferation and emerging technology. The list will be presented to world leaders in the run up to next year's global summit for the 75th anniversary of the UN.
Working with Together First's rapidly growing network of activists, civil society organisations and business leaders from all regions of the world, we will campaign hard to make progress on this list, pushing world leaders to increase the boundaries of political possibility and implement these proposals.
The first phase of consultations will run over the course of 2019, inviting expert and public contributions, including through a web portal. Preliminary results will be released in September 2019, with further publications and advocacy work planned for 2020.
Together First's efforts will be closely coordinated with the UN2020 civil society coalition, and the UN's 75th anniversary initiative which plans to stimulate dialogues around the topic of "The Future We Want, the United Nations We Need" to mark this historical milestone in 2020.
Our new report "How to Save the World" accompanies the consultation and draws lessons from the long history of global governance reform. Written by Sam Daws, a UN expert based at Oxford University, the document identifies ten key barriers to implementing global solutions and strategies for overcoming them.
Together First is a joint campaign from a coalition of over 150 NGOs, launched at the Paris Peace Forum by The United Nations Association – UK, the Stimson Center, the Igarapé Institute, and the Chinese Initiative on International Law. The United Nations Association – UK provides the secretariat for Together First, in partnership with Global Challenges Foundation that supports the campaign. 
Global Challenges Foundation promotes the development of decision systems that can better and more accurately minimize, and preferably eliminate, the major global threats to humanity. 
Get involved!
We would love individuals and organisations to get involved. 
More on Global solutions, UN reform