You are here: Decoding the UN's budget
2 January 2018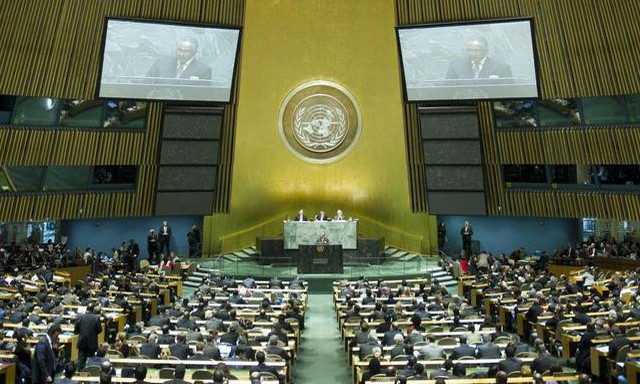 We are aware of some confusion in news articles regarding the UN's budget announcements in late December. To clarify: the UN General Assembly negotiates budgets for two years at a time and has recently allocated $5.397 billion across 2018 and 2019. This amount sets the budget level around $286M (or 5%) lower than for 2016 and 2017. The UN itself requested a cut of $93M and a further $193M was cut as a result of negotiations between member states.

This reduction does not represent a cut in contributions by the US. The General Assembly negotiates the budget collectively. The budget for 2018 and 2019 will reduce the cost of the US's dues by $31.5M a year and reduce the cost of the UK's dues by $6.4M a year.

The additional reductions come mainly from across-the-board cuts in non-post resources for most departments and offices, including the Special Political Missions.

In addition the General Assembly approved the Secretary-General's proposal to move to an annual budget system on a trial basis from 2020.
For more information see: