You are here: 20 years after Rwanda: UNA-UK reflects on R2P
27 March 2014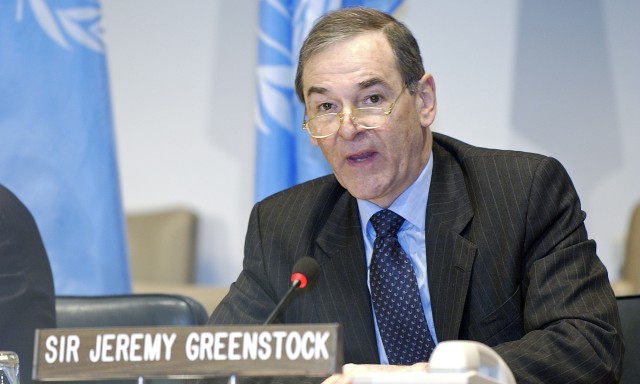 UNA-UK's Chairman, Sir Jeremy Greenstock, has contributed an article to 'Reflections on R2P: 20 years since Rwanda', an initiative of the Canadian International Council and Montreal Institute for Genocide and Human Rights Studies.
In the piece, Greenstock says that the consensus on the 'responsibility to protect' (R2P), which led to its universal endorsement at the 2005 UN World Summit, feels "distant today when seen in light of Russia's political statements on intervention in Ukraine, as well as the international community's disappointing track record in, for example, Syria, South Sudan and the Central African Republic". He notes that the shifting distribution of global political, military and economic strength is likely to make it harder to gain agreement on how to respond to mass atrocities.
On recent events in Crimea, he points to Russia's choice to use the language of protection to justify its actions - a clear contrast to its position on Syria, where it stressed that the use of force is permitted only in self defence or through a Security Council mandate.
Such a mandate continues to require the acquiescence of China, France, the UK, the US and Russia itself. In the worst cases, such as Syria, disagreement between these five states has hardened the diplomatic and political gridlock. The rise of big regional powers, like Brazil, India, South Africa and Turkey, many of which are now regularly elected to the Council, will further complicate the dynamic.
Referring to a recent French proposal on a voluntary 'code of conduct' restraining veto use in cases of mass atrocities, Greenstock called for creative thinking on "how to improve the Council's ability to address complex and destructive political crises with a minimum of subjective spoiling", concluding that "the possibility of occasional failure does not negate the need to try every time'.
Click here to read the article in full
Photo (c) UN Photo / Evan Schneider