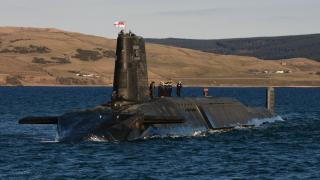 In recent years, the nuclear debate within the United Kingdom has been highly politicised and dominated by concerns of renewing the Trident system with wider questions of how best to tackle global nuclear dangers largely ignored. 
The United Nations Association – UK and the British American Security Information Council (BASIC) have teamed up to reframe the nuclear debate, urging the UK government to take its international obligations with regards to nuclear disarmament seriously. 
The report offers 30 multilateral disarmament proposals for the next UK Government after the General Election on 8 June 2017 and is compatible with the platforms of all political parties standing in the election. 
Whatever one's position on Trident, the UK can – and should – provide stronger leadership within this field, not only to contribute to global nuclear security, but also to help reverse the deteriorating international relations between those with and those without nuclear weapons.
You can review the full list of recommendations and contributors in the report. 
To request a hard copy, please contact Natalie Saad on info@una.org.uk.
Photo: The Trident nuclear submarine HMS Victorious pictured near Faslane in Scotland by Sergeant Tom Robinson RLC (Defence Images).