You are here: The UN: still relevant?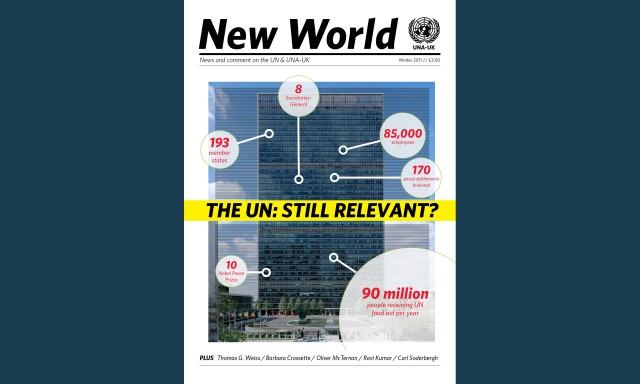 Released to coincide with UN Day 2011, this issue of New World reflects on the Organisation's history, its achievements and challenges, and its role in today's multipolar world.
This issue of New World introduces the magazine's new design and format. Following suggestions received through our readers' survey, we have launched 'Talking Points' - a new feature tackling topical issues from different perspectives. We have also sought to address reader requests for bite-size facts and figures on the UN. The new layout also provides for more editorial content from our members.