You are here: UNA Edinburgh looks at prospects for a nuclear-free Middle East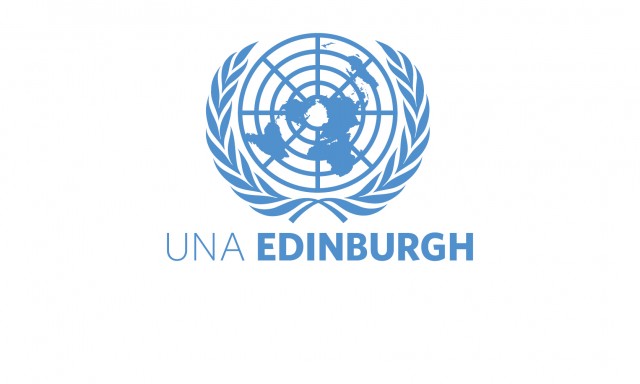 Every year since the 1970s, Egypt and Iran have called on the UN to initiate discussions on achieving a Middle East that is free of nuclear weapons. At the 2010 Review of the Nuclear Non-Proliferation Treaty (NPT), states parties finally resolved to act on this long-standing goal by seeking to hold a conference in 2012 that looks at the broader aim of abolishing weapons of mass destruction in the region. The government of Finland has been asked to host this event, which is scheduled to take place this December.
UNA Edinburgh has built up a strong track record of advocacy on nuclear issues. Using the international conference we held on 28 May at the Scottish Parliament (in partnership with Malcolm Chisholm MSP) as a starting point, we plan to act as a force for civil society leadership in this field. While governments are bound by the rigours of international diplomacy, we feel very strongly that we can exert legitimate, democratic pressure by discussing the rationales for state decisions and their implications on everyday life and people. We wish, through this and other events, to provide the basis for a growing understanding of the nature and complexity of achieving a Middle East weapons of mass destruction-free zone (MEWMDFZ) and, indeed, the abolition of all nuclear weapons worldwide.
We recognise that zone discussions would need to cover difficult issues, such as:
Disarmament of all nuclear weapons in Israel's possession
Abandonment of any nuclear weapons ambitions Iran may possess
Removal of tactical nuclear bombs from the NATO base in south Turkey
Demonstration of the absence of WMD on any US warships and warplanes based in the Middle East
International verification of all these points, including support for the International Atomic Energy Agency Additional Protocol (which grants the Agency inspection authority) throughout the region.
We believe that a MEWMDFZ would make a major contribution to global security and strengthen the international non-proliferation regime. Progress made at the 2010 NPT Review Conference was hard-won, and we must do all we can to support these developments.
We are delighted that our conference gathered interest from around the world. Sir Jeremy Greenstock, UNA-UK's Chairman, chaired the event. Ambassadors from Finland and Turkey and the First Secretary from the Russian Embassy gave presentations. So too did the Director of Palthink, the Centre for Strategic Studies in Gaza, and the President of the Israeli Centre of Law and Business in Ramat Gan, who is an expert on Iran.
Unfortunately neither UNA-Iran or UNA-Syria were able to obtain visas so sent, instead, a DVD (from Iran) and a statement (from Syria). The former was viewed and the latter was read to the conference.
Thematic sessions were led by Andreas Persbo, Executive Director of the verification NGO VERTIC, who discussed how disarmament can be verified without revealing military secrets, and by Ted Seay of the European Leadership Network. Dr Rebecca Johnson, Director of the Acronym Institute for Disarmament Diplomacy, provided an excellent summary of the day's
discussions, outlining key concerns that states will need to address when they meet later in the year.
At the beginning of 2012, the US and Israel emphasised the necessity of ensuring Iran did not become a nuclear-weapon state. While we recognise that state-led negotiations are crucial to the achievement of this goal, we at UNA Edinburgh believe that people-to-people approaches must also be part of the diplomatic process. We therefore ensured that a number of roundtable discussions, facilitated by Scottish and UK politicians, took place between the formal presentations. These sessions gave civil society representatives an opportunity to speak about their approaches to, and understandings of, the difficulties of establishing a MEWMDFZ.
Click here to read the conference report
Dr Gari Donn is convenor of UNA Scotland and a member of the UNA-UK Board of Directors.