You are here: Time to rebalance the world economy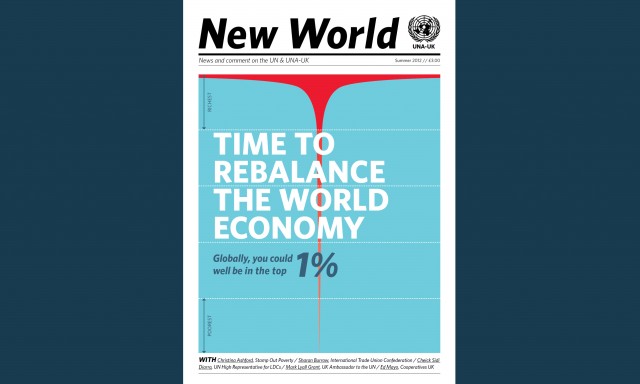 This issue of New World is dedicated to economic affairs, in particular the role of the UN system and its partners in addressing the impacts of the financial crisis. It features articles on: renewing the Bretton Woods institutions, unemployment, debt, cooperatives and proposals for a financial transactions tax.
The lead essay was written by Cheick Sidi Diarra, UN High Representative for Least Developed Countries, Landlocked Developing Countries and Small Island States, who argues persuasively that the world's poorest countries hold the key to global recovery.