You are here: Natalie Samarasinghe on a fresh approach to global economic governance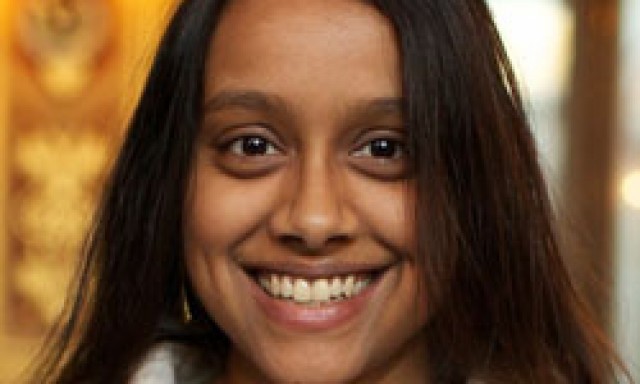 As New World goes to press, speculation about Greece's future as a member of the eurozone has reached fever pitch. The doomsday headlines are a far cry from the celebrations to mark the euro's arrival in 2002. Then, the introduction of a common currency seemed an unbelievable feat of integration for a continent that had spent much of the previous century divided, and a fitting legacy for those who had worked to create a more stable Europe – and world – through institutions such as the UN, World Bank and International Monetary Fund.
This issue of New World looks at the role of these institutions in addressing the current financial crisis, which is global both in its causes and impacts. The world's poorest states are suffering as tourism, investment and remittances have slowed. So too has aid. Official development assistance fell last year for the first time since 1997. We need an estimated 600m new jobs over the next decade to return to pre-2008 employment levels. And many countries continue to be shackled by debt.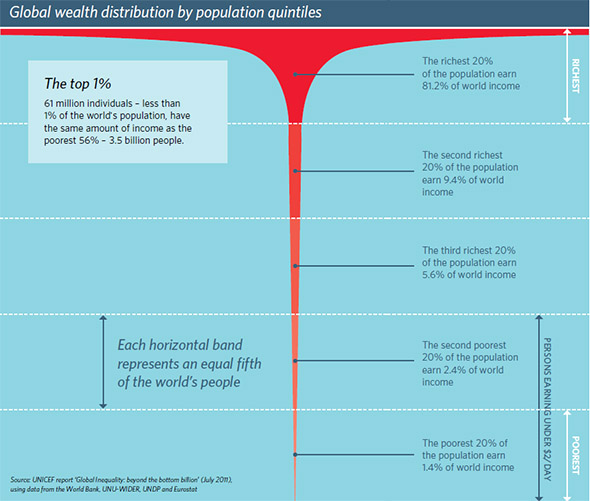 The good news is that there are solutions. Cheick Sidi Diarra describes the potential of the least developed countries to contribute to global growth. Our opinion pieces make the case for green jobs; the cooperative business model; and revenue-raising financial transactions taxes. Our feature story looks at how to strengthen global economic governance.
At their core, these ideas call for a change in our approach to growth. While some of us, particularly in Europe and the US, might have felt well-served by existing systems until recently, these structures have never worked for a large proportion of the world's people.
Our cover image pays homage to the groundbreaking chart produced by the UN Development Programme (UNDP) in 1992, which depicted global income distribution across population quintiles. The resulting 'champagne glass' image became a symbol of the vast gap between rich and poor. Twenty years later, the percentages have barely shifted, despite a doubling of global economic output. The top 1% owns 43% of the world's wealth. This elite club may well include you – you need an annual income of $34,000 (£21,000) to qualify.
It is clear that a fresh approach is needed to ensure that our efforts to reignite the economy do not leave the majority behind again. While markets can deliver prosperity, there is no 'trickle down' when it comes to equality or social protection. Nor can they tackle challenges such as climate change. What we need is concerted national and international action.
The UN Conference on Sustainable Development (the Rio+20 summit) in June is an important opportunity to demonstrate that such action is possible. Leaders should eschew quick, attentiongrabbing wins and focus on the long game – creating a framework for development that is both sustainable and equitable. The UK will play a key role in this process through David Cameron's appointment as co-chair of a UN panel to explore what should follow the Millennium Development Goals. It is vital that those of us in the UK let the government know that the British public cares about these issues.
One way to do this is to take part in our UN Forum event in London on 14 July. We are delighted to announce that Mark Malloch-Brown will deliver the keynote speech. A former UN Deputy Secretary- General, World Bank Vice-President, UNDP head and UK government minister, he is uniquely placed to discuss these challenges.