You are here: Aaron Akinyemi on sustainable energy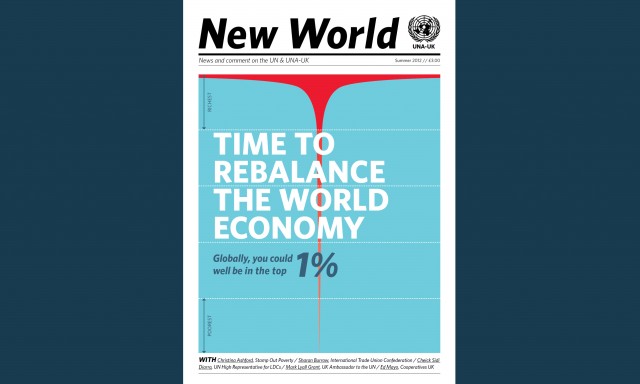 The EU and UN must safeguard land rights in the developing world
With 1.3 billion people globally currently lacking access to electricity and a further 2.7 billion unable to enjoy clean and safe cooking facilities, the need to radically expand access to sustainable and clean energy for all is becoming increasingly urgent.
In addition to mitigating the harmful effects of CO2 emissions, sustainable energy is vital for the most basic living needs of billions of people and for fostering economic growth in developing and emerging countries.   
In an effort to meet these challenges, world leaders including UN Secretary-General Ban Ki-moon and European Commission President José Manuel Barroso convened in April at the EU Sustainable Energy For All Summit in Brussels to launch the new 'Energising Development' initiative, which aims to extend sustainable energy to all by 2030.
The proposals within the initiative - which forms part of the UN Secretary-General's Sustainable Energy for All framework - include financial support for sustainable energy investments in the developing world.
Speaking at the summit in Brussels, Ban Ki-moon said: "I wholeheartedly welcome this initiative. Today, one out of every five persons on our planet earth still does not have access to modern energy services. This seems unbelievable, but it is happening now around the world." 
Thus far, important gains have been made in expanding access to sustainable energy in the global south. Kenya is set to host Africa's largest wind farm in the Lake Turkana region, which will provide 300MW of clean energy to the country's national grid. Meanwhile, in Bangladesh, more than 500,000 solar home systems have been installed within the space of three years.
The rush to reduce the world's overreliance on fossil fuels and meet international clean energy targets has, however, created some casualties. Investors from advanced and emerging economies have been purchasing or leasing land for biofuels and agricultural exports in developing countries and in the process, displacing local communities.
A recently published database of secretive 'land grab' deals by the Land Matrix Project found that over 200 million hectares of land were sold or leased between 2000 and 2010 - mainly in Africa, but also in Asia, Latin America and Eastern Europe.
In Ethiopia, where drought and famine have blighted the local population for decades, the government has been leasing or selling its prime land to foreign investors for rock bottom prices, thereby forcing tens of thousands of people off their land. Meanwhile, thousands of villagers in Tanzania were left with nothing when British firm Sun Biofuels seized 8,200 hectares of their land to grow Jatropha and subsequently went bust.
Kandeh Yumkella, chair of UN Energy and Director-General of the UN Industrial Development Organisation argued that as developing countries urgently need investment, it is important not to assume that all land acquisition deals are sinister.
"We should be careful we don't throw the baby out with the bathwater," he said. "However, we must ensure that governments [in countries] where these investments are going make sure they protect the rights of the locals – not only land rights, but also food security rights."
Development agency ActionAid, however, remains sceptical about land deals and in a new report, maintains that if EU biofuel targets are not revised, people in the developing world will continue to be forced off their land and global food prices will rise.
As the Energising Development initiative gains traction and the Rio+20 summit approaches in June, the world's eyes will be watching intently to see if world leaders can earnestly commit to extending sustainable energy to all while safeguarding the land rights of the world's most vulnerable.
Aaron Akinyemi is a journalist and member of UNA-UK. His work has appeared in a number of outlets including The Guardian, the World Bank's Affiliated Network for Social Accountability-Africa and CNN International.