You are here: Is technology the missing ingredient in achieving sustainable energy goals?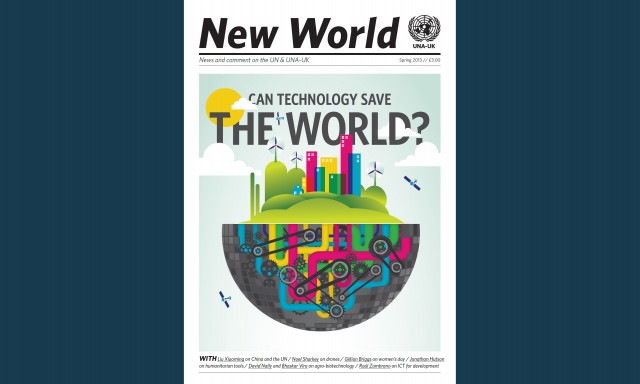 The development of sustainable energy on a global scale is a vital part of achieving a global sustainable future. It is also widely acknowledged that it is key to a number of development targets, including the Millennium Development Goals. In light of this, 2012 was designated the International Year of Sustainable Energy for All by the United Nations General Assembly. The aim was to raise awareness of issues surrounding access and efficiency in the hope of making sustainable energy for all a reality by 2030. The question remains however, is this goal really achievable, or do we need to incorporate new sustainable energy technologies to make it a reality?
At his keynote address at the 2012 World Future Energy Summit, UN Secretary-General Ban Ki-moon identified three objectives in order to reach the sustainable energy access goal: ensuring universal access to modern energy services, doubling the rate of improvement in energy efficiency and doubling the share of renewable energy in the global energy mix. Longer term, it is hoped that this will in turn improve environmental stability and reduce poverty and hunger. These sustainable energy goals clearly have a global significance, but they are particularly crucial for the 40% of the world's population who still live without access to modern technology and rely primarily on biomass burning for energy.  
Private sector bodies, NGOs and others have lent their support to the International Year, helping to promote the issues. Although an International Year is a useful tool in raising awareness, the development of new technologies is more likely to play an influential role in bringing sustainable energy to developing countries. In Bihar, India, the introduction of solar units, combined with a training course on the technology, has reduced rural monthly energy expenditure by an average of 88%. This has allowed locals to use their limited resources on other needs and helping to improve economic output.
There are a number of other sustainable energy technologies that are currently under development which may be even more beneficial. These include biofuels, ocean energy, nanotechnology and tidal power, all of which could help solve the problems of access, efficiency and sustainability. The International Energy Agency describes these third-generation technologies as having serious potential, but 'still depend on attracting sufficient attention...and funding'. With further research and development, these technologies may be able to provide efficient, cost effective solutions to sustainable energy provision. These technologies will therefore be crucial to achieving the aims of the International Year of Sustainability for All, and will likely also make a significant contribution towards any future development goals.  
Every nation faces issues surrounding its sustainable energy future. For the world's poorest communities, these new technologies may become the catalyst for real gains, as has already seen in the utilisation of solar energy. The potential of these new technologies to not only contribute towards  sustainability goals but to also further progress on development issues, makes them a key ingredient that should not be overlooked as the international community continues on the path towards sustainable energy for all.
Aminah Samad holds a BSC in Geography from King's College London and recently volunteered as a Membership Administration & Projects Intern at UNA-UK.