You are here: Letters to the editor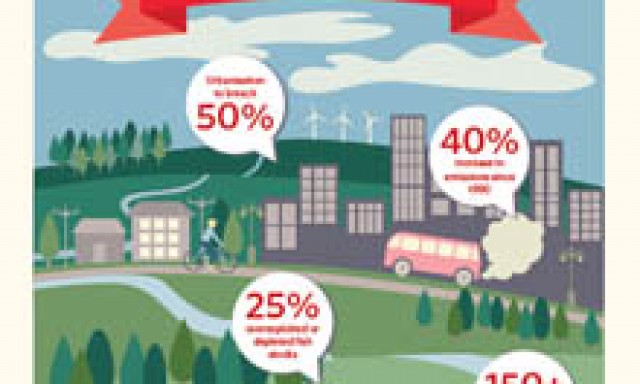 Paying tribute to Elizabeth MacKeith
I am writing to inform your readers that Elizabeth MacKeith, a long-standing member of UNA-UK, died on 23 January 2012 at the age of 102. UNA-UK recently invited members to recount the events that changed their lives and inspired them to support the UN. But often, it is people, not events, who shape our lives and for me, like for so many others within UNA-UK, Elizabeth was one of those people, along with Gordon Evans OBE, the founding Chairman of the UNA Westminster branch, and Dr Gillian Mackilligin.
Elizabeth was the strongest, and politest, feminist I have ever met, as well as a true Christian internationalist whose belief in the UN and all it stands for was absolutely rock solid. Having lived through two world wars, she had more reason than most to hope for a more peaceful and just world. I once invited her to watch a fireworks display with me on the Thames. "No, Bill," she said. "I saw all the fireworks I ever want to see during the last war." I was suitably chastened.
She was a real inspiration – a great UNA Westminster organiser and honorary secretary, and an amazing fundraiser for both UNA-UK and UNICEF-UK, raising thousands of pounds every year for almost half a century. She led by example and was also incredibly modest and fun to be with – an eternal optimist and a real doer. Her active support was recognised by two UNA-UK life memberships and a special award from UNICEF-UK, which was presented to her in Parliament by Baroness Ewart-Biggs.
Of the many memories I have of her, two stand out. The first is of us sitting together in the main restaurant of the UN in New York during a study tour. How proud and happy we were to be in a place that meant so much to us. The second is the last time I saw her, at a party I organised at the Goring Hotel in London for her centennial – an apt location as she used to fundraise outside it. She was very frail but full of life and still wearing her wonderful smile.
Gordon Evans believed strongly: "How infinitesimal is anything we can achieve, how infinitely important it is that we should do it." To me, Elizabeth's life encapsulated those words. She will be greatly missed.
William SayLondon
---
Don't forget the DRC
I am writing to draw your attention to the situation in the Democratic Republic of Congo following last November's elections – an issue that has received poor coverage in the UK. Voters were bribed or intimidated, protestors beaten or teargassed, and people imprisoned or killed on a daily basis. Those of us outside the country were unable to contact relatives as phone services were disrupted.
While I realise that many Western nations have vested interests in the DRC – not least in its abundant natural wealth – I hope that these countries and the UN will nonetheless accord the Congolese people the same level of concern as those in North Africa and the Middle East who are also seeking freedom.
M.S.London
---
Anti-war invitation
Congratulations on making it clear in your last issue (New World, Winter 2011) that the UN is still very relevant indeed. A better comparison with the UN's $30bn pricetag would have been the staggering $1,630bn spent last year on militaries and wars. If we could redirect this sum to the real needs of humanity, most global problems, from hunger to climate change, could be solved.
The UN aims "to save succeeding generations from the scourge of war". In this task, we have a long way to go, although there are signs of hope (wars between major European powers, for example, now seem impossible as a result of economic and political changes). However, in recent years, the Security Council seems to have been used to legitimise war, not prevent it, although it is only empowered to approve military action when all other ways of ending a conflict have been exhausted.
UNA-UK members who would like to co-operate with us in making war the relic of a barbaric past are more than welcome to get in touch: write to 11 Venetia Road, London N4 1EJ.
Bruce KentVice President, Movement for the Abolition of War