You are here: Grassroots inspiration: news and views from UNA-UK's members and supporters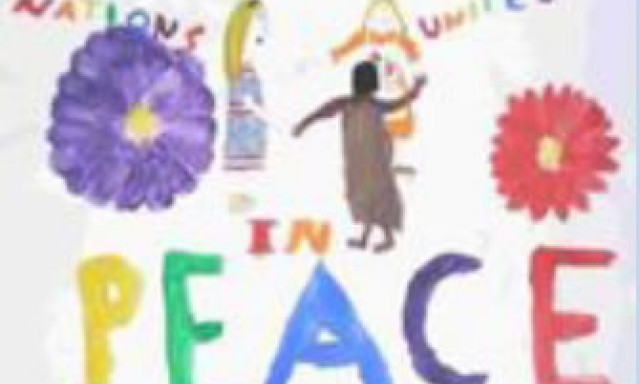 This regular section features inspiring stories from our members, UNA-UK news and views, and updates on flagship activities. For up-to-date information on membership events around the UK, please visit our online events calendar. More articles, photos and interviews from our members can be found on our Members Forum.
We the peoples film festival
The UN's 'three pillars of freedom' – freedom from want; freedom from fear; and the freedom to live in dignity were the principal themes of the 2010 We the Peoples Film Festival. Organised by the UNA Westminster branch and now in its fifth year, the festival remains a highlight in the UNA calendar.
Held from 22 November to 2 December last year, the festival sought to mark the UN's international themes for 2010: biodiversity, the rapprochement of cultures and youth. Working closely with UNA youth and student groups, the branch hosted screenings - most followed by panel discussions - in seven university campuses as well as the Riverside Studios and St. Ethelburga's Reconciliation Centre.
Attracting over 300 people, one of the main events was 'Young Film-Makers Day' at the National Film Theatre. Festival organisers worked with NGOs, youth groups and industry professionals to put together a multi-activity programme using three cinemas to screen films made by young film-makers from the UK and around the world. Workshops offered expert guidance on how to make documentaries and there were live video 'link-ups' with young film-makers from the Bayerebon School, Ghana and from Soweto, South Africa. The film made by the Soweto youngsters, Wembley to Soweto, was screened simultaneously in both locations, followed by a live discussion and joint project planning.
Peace art competition
UNA Harpenden branch set up a peace art competition as part of its UN 'International Day of Peace' commemoration. Organised with local primary school children, the event also featured poems, readings and songs performed by groups from different schools.
The branch offered prizes for art submissions under the theme 'what peace means to me', and selected some of the paintings to use for the branch Christmas cards. This picture by Aimee Gorman, a 10-year-old pupil at Grove Junior School, was one of them.
Celebrated each year on 21 September, the International Day of Peace provides an opportunity for individuals, organisations and nations to create practical acts of peace on a shared date. It was established by a United Nations resolution in 1981 to coincide with the opening of the General Assembly. The first Peace Day was celebrated in September 1982.
For ideas on how you can mark this day, visit the website of Peace One Day, a UK-based NGO working for 21 September to become a day of global ceasefire and non-violence.
The New NATO Strategic Concept and Global Zero
120 people attended UNA Edinburgh's one-day conference on 'The New NATO Strategic Concept and Global Zero'. Sponsored by Malcolm Chisholm MSP, the event was held on 1 November 2010 at the Scottish Parliament, and was chaired by Dr Gari Donn, convenor of UNA Edinburgh.
Expert speakers included Lord Hannay of Chiswick, Chair of UNA-UK; Ambassador Kim Traavik, Embassy of Norway; Dana Linnet, Principal Officer, US Consulate, Scotland; Dr. Rebecca Johnson, Executive Director, Acronym Institute; and Lord Browne of Ladyton, convenor of the Top Level Group of UK Parliamentarians for Multilateral Nuclear on-proliferation and disarmament.
The conference provided a unique opportunity for discussions on the future of NATO and global disarmament efforts. A report of the conference findings is available from www.unaedinburgh.com and was distributed widely, including to all MSPs, to NATO and to UN Associations internationally.
UNA South Lakeland & Lancaster City MUN
On 7 December 2010, some 20 sixth formers participated in a Model UN Security Council conference in Kendal, organised by the UNA South Lakeland & Lancaster City branch. Students took part in a lively debate on nuclear issues, culminating in a resolution that reaffirmed the aim of a world without nuclear weapons and called on the US and Russia to reduce their ballistic missile capability by half.
The debate was chaired by former Mayor of Kendal John Bateson. Two students from Queen Elizabeth School, representing Mexico, won 'best team performance', while William White, from Lancaster Royal Grammar School, took the 'best individual speaker' prize for his role as the Permanent Representative of Austria.
Luckshan Abeysuriya, branch secretary, told the Westmorland Gazette "it was a very important day for the students who have spent months rehearsing their speeches and researching what their countries think about nuclear disarmament. With Trident missile submarines being built in Barrow, it was a very topical issue and one which the students engaged with to a very high standard. The UN wants to hear the views of young people and we will now send the outcome of their meeting to the UN in New York."
UNA Liverpool Model UN General Assembly
Enid Lodge, secretary of the UNA Liverpool branch, has been working to engage young people in the UN's work for over two decades. On 19 November 2010, she organised her 25th Model UN General Assembly, at which students from schools across the region debated peace, development, human rights and environmental issues.
Over the years, some 5,000 sixth-form pupils have benefitted from Enid's MUNGAs, gleaning a taste of international diplomacy and learning skills such as research, negotiation and public speaking. The first event was held in 1985 in a lecture hall in St Katherine's Teacher Training College, with students from Liverpool.
Since then, more and more schools have been drawn to these annual events, with delegations from Knowsley, St Helen's, Sefton and Wirral now in regular attendance. The lecture hall has been replaced by the Town Hall and Council Chamber, after Enid persuaded the City of Liverpool to give students the experience of real debate. She has also been assiduous in finding sources of funding for the conferences, with the UNA Trust, Liverpool Hope University and the Liverpool Schools' Parliament supporting the MUNGAs in recent years.
Online Exclusives