You are here: Yemen briefing - 5 brutal years of conflict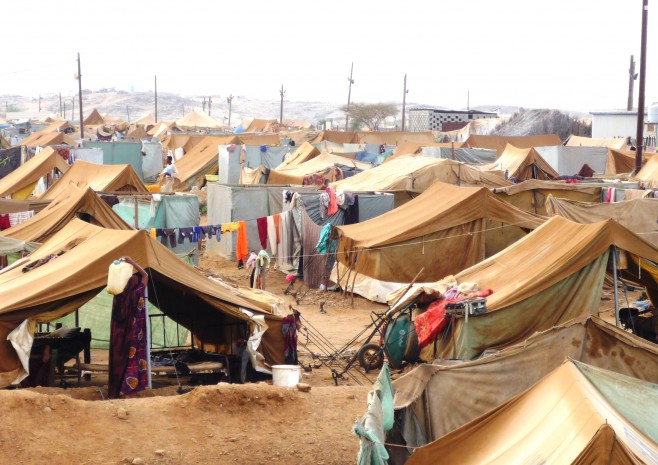 Five brutal years of conflict in Yemen
Lisa Grande, the UN's Humanitarian Coordinator for Yemen, recently warned that 13 million people in Yemen are facing starvation. Yemen is on the brink of 'world's worst famine in 100 years', with millions of victims, if airstrikes by the Saudi-led coalition are not halted.
Back in the UK, influential Conservative politician, Andrew Mitchell MP, said "there is deep concern that an almighty catastrophe of biblical proportions is unfolding in Yemen before our eyes, and a considerable fear that Britain is dangerously complicit in it." 
Since Saudi Arabia intervened in Yemen in March 2015, the UK has licensed over £5bn-worth of lethal weaponry including warplanes, bombs and missiles to Saudi forces which are being dropped from the sky by UK-trained pilots. Saudi ground forces are trained by the British Army.  The UN has warned of a "catastrophe" for the people of Yemen as a result of the recent air, land and sea blockade by the Saudis, which is putting millions at risk.
Airstrikes have targeted civilian infrastructure, including hospitals, farms, schools, water works, markets and the main northern port of Hodeida. They complement a Saudi-led naval and air blockade of rebel-controlled areas that has caused shortages of many essential items, including food, fuel and medical supplies. The UN has identified the Saudi-led coalition as responsible for the majority of civilian deaths and injuries during the conflict. In August 2018 a Saudi airstrike obliterated a bus carrying schoolboys on a field trip in northern Yemen, leaving 40 children and 11 adults dead. 
The war has resulted in the displacement of over three million people. The Saudis have dropped cluster bombs (banned under International Law) which have killed innocent civilians and Houthi rebels have fired missiles indiscriminately into Saudi territory. According to the UN Security Council Yemen Panel of Experts air strikes by Saudi Arabia have caused most direct civilian casualties and have violated international law and may amount to war crimes. The airstrikes have hit residential areas, markets, funerals, weddings, detention facilities, civilian boats and medical facilities.
More than 24 million people, including 12 million children, are in need of urgent humanitarian assistance. Over two million people have been infected with cholera and 11 million are on the brink of famine. 2 million children under 5 years old are suffering from acute malnutrition and require treatment. Children are losing their lives because they are malnourished and don't have the ability to fight off even a cold - a child dies every 10 minutes in Yemen from preventable diseases and starvation.
For these reasons, the UN has called it "the world's worst humanitarian disaster".
And now, a military coalition led by Saudi Arabia and the United Arab Emirates has put Yemen's aid lifeline port city of Hudaydah under attack. 90% of all humanitarian aid and commercial food and fuel supplies pass through this port. 
Hope centres on UK action
This is a UK issue. On the Security Council, the UK is the 'lead' country for Yemen. It also has close bilateral relations with Saudi Arabia - the country that is leading military action against Yemen's Houthi rebels and is, according to the UN, responsible for the majority of civilian deaths. The UK must build support for a new Security Council resolution demanding a ceasefire, and use its influence with Saudi Arabia to press them to adhere to it.
If enough MPs urge the Government to act, they will have to listen. We need your help.