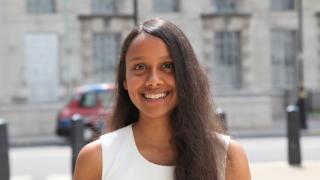 Today, the General Assembly confirmed António Guterres as the next Secretary-General of the United Nations, signalling a major victory for the more open, inclusive and merit-based process which UNA-UK and our 1 for 7 Billion campaign have worked hard to achieve. In light of this news UNA-UK Executive Director, Natalie Samarasinghe extends her personal thanks to all who have supported us during this campaign.
Dear friends,
I am writing personally to thank you for supporting our 1 for 7 Billion campaign, which has transformed how the UN chooses its Secretary-General. Our work has resulted in today's confirmation of António Guterres, the former Portuguese Prime Minister who led the UN Refugee Agency for a decade. He will take up the reins on 1 January 2017.
Guterres is widely seen as a strong choice. He has an impressive CV; a reputation for being an outspoken leader, an effective manager and a passionate advocate for the vulnerable; and a track record of standing up to powerful states and promoting gender equality.
We're transforming the United Nations to improve the lives of those who need it the most. But we need your help - we don't have corporate sponsors and we get no core funding from government or the UN itself. Please stand with us, and be part of our work by donating today.    
UNA-UK success story
Guterres' nomination, following the most transparent contest in UN history, is a success for the 1 for 7 Billion campaign, which UNA-UK co-founded to push for an open, inclusive and merit-based selection process. 
US Ambassador to the UN Samantha Power has linked the outcome to the new process, saying that Guterres had his "breakthrough" moment when he put in a strong performance at his General Assembly candidate hearing, fielding questions from states and civil society. 
This was a key part of our campaign: pushing for public sessions with candidates that would enable them to present their vision to the world, and give their most important constituency – the world's seven billion people – a chance to engage with them.
Against the odds
When we started the campaign three years ago, hardly anybody thought we would succeed. Could a bunch of NGOs break the stranglehold of the five permanent members of the Security Council (P5) over this decision? Could we really change a process that had defied reform for 70 years?
But with a growing list of pressing global challenges, and the UN under pressure to do more with less, we knew we had to try. We had to do something to increase the chances of securing the best possible person to lead the UN at this difficult time.
We were also told repeatedly by governments that so-called ordinary people wouldn't support us, that who becomes the UN's leader is irrelevant to them. 
They couldn't have been more wrong. People understand far better than their governments that the world needs global solutions. UNA members and supporters know how much we all benefit from the UN's efforts to protect everything from our rights to the environment. The millions of people worldwide who depend on the UN every day to feed, shelter and protect them know the UN matters. 
And sure enough, the campaign resonated and our supporter base swelled to 750 NGOs, representing some 200 million people worldwide.
Transforming the process
Over the last two years we have worked to build support for our proposals in New York and outside the UN bubble, in capitals and communities. By 2015, our movement included the majority of UN member states and even a P5 insider, as the UK reversed its position thanks to our advocacy and became a vocal proponent of change.
Later that year, the UN adopted a groundbreaking resolution, which saw many of our proposals realised, including a public list of candidates, their CVs and vision statements; and public hearings that allowed for some civil society interaction. 
Not satisfied with "some", we organised three debates with candidates that were entirely based on questions from UNA-UK members and supporters, and the wider global public, helping to ensure that your concerns were put to candidates.
Next steps
Appointing a good Secretary-General cannot, of course, guarantee that the UN will work better. Like his predecessors, Mr Guterres will not be able to compel states to act differently. He too will need to rely on moral authority and soft power. This is where we come in: we must continue to push for the voices of global citizens to be louder at the UN. 
Over the next few weeks we will be working with our partners to set out our priorities for Mr Guterres, including on civil society engagement. Appointing an Under-Secretary-General for civil society would be a good place to start.
Thank you!
All of us at UNA-UK are immensely proud of what we have achieved together. And we couldn't have done it without you.
Not only have you changed the face of the UN (literally!), you have opened the door for greater public engagement and you have shown that "ordinary people" can make a difference against the odds.
Keep an eye on our website to find out what we'll be up to next – standing up for global values in the UK and tackling sexual violence by UN peacekeepers. And if you can, please consider making a donation so that we can continue to transform the UN.
Kind regards,
 
Natalie Samarasinghe
Executive Director
United Nations Association – UK