You are here: UNA-UK welcomes call for UK to support a ban on Lethal Autonomous Weapons at the House of Commons
17 December 2020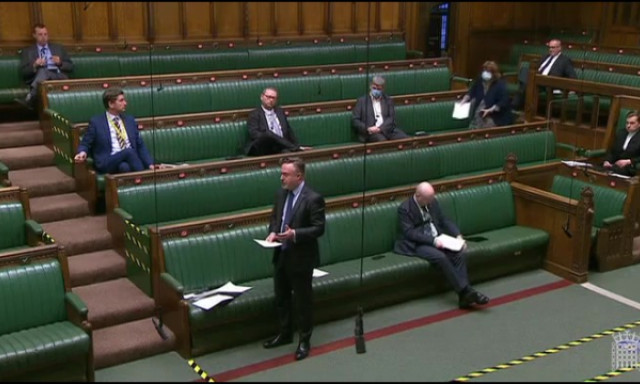 On 16 December 2020 the SNP's spokesperson for foreign affairs, Alyn Smith MP, introduced legislation at the House of Commons calling for the UK to support a ban on Lethal Autonomous Weapons Systems (LAWS).
He underlined the risks posed by LAWS and related technology, which are evolving rapidly and in a "deeply dangerous direction." He stressed:
Calling for UK leadership on maintaining human control over weapons system, Mr. Smith highlighted calls for a ban across the globe, as well as support from civil society.
This development builds on the SNP's 2019 manifesto commitment to work for a ban on LAWS and subsequent submission to the UK's integrated review. We were delighted that contributions by UNA-UK, along with other members of civil society, were recognised in Mr. Smith's speech and we look forward to working with all political parties to build cross-party engagement on this issue.
Watch Alyn Smith's Ten Minute Rule Bill at the House of Commons in its entirety:
Photo: Alyn Smith MP reads the Ten Minute Rule Motion at the House of Commons. Credit: UK Parliament 2021
More on Keeping Britain global, Killer Robots