You are here: UNA-UK urges Prime Minister to ensure thorough debate on Trident replacement
18 July 2016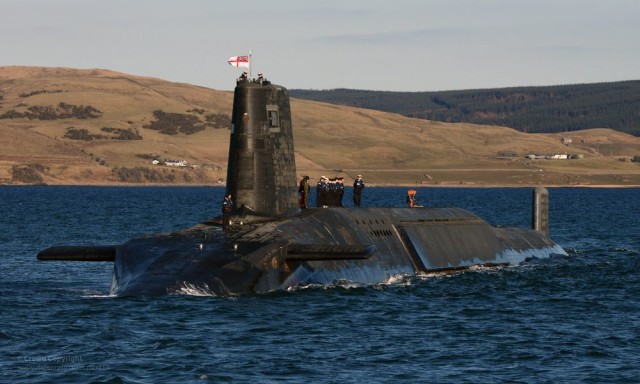 Coinciding with a parliamentary debate on the future of the UK's nuclear deterrent, UNA-UK has signed a letter to Prime Minister Theresa May, urging the Government to not "rush through" a final decision on Trident replacement. 
Coordinated by the Oxford Research Group, the letter welcomes the opportunity for Parliament to review "the costly and consequential Successor nuclear weapons programme", in a debate scheduled to take place on Monday 18 July.
However, amidst economic and political instability in the wake of the EU referendum, we urge the Prime Minister to postpone a final decision on the UK's nuclear deterrent until after the summer recess. This would give Government, Parliament and the country enough time to assess the UK's "changed strategic position". The letter states:
The letter was signed by Lord Wood, Chairman, and Natalie Samarasinghe, Executive Director of UNA-UK, as well as representatives from the British American Security Information Council, VERTIC and current and former defence experts.
Photo: The Trident nuclear submarine HMS Victorious is pictured near Faslane in Scotland. Copyright Defence Images/CC
More on Keeping Britain global, Parliamentarians