You are here: UNA-UK urges Boris Johnson and UN Security Council to address Yemen
28 February 2017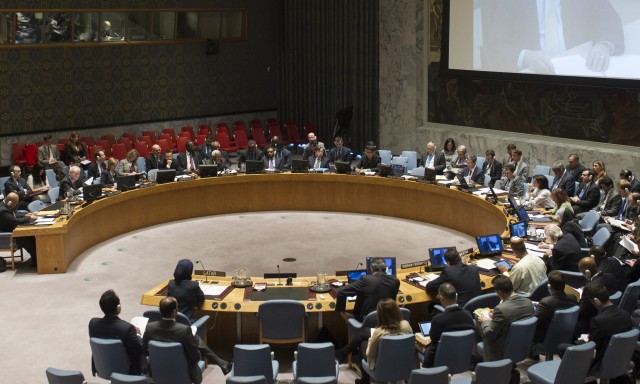 UNA-UK has urged UK Foreign Secretary Boris Johnson to prioritise the humanitarian crisis in Yemen during the UK's presidency of the UN Security Council.
With the UN World Food Programme warning that Yemen is "one step away from famine", and with peace talks stalled, UNA-UK has called on the UK to use its presidency to lead the international community in addressing the dire humanitarian situation alongside a renewed effort to make progress on a political solution to the conflict.
Writing to Mr Johnson on 27 February, UNA-UK's Chair, Lord Wood of Anfield, said:
The deepening humanitarian crisis has been exacerbated by the recent Saudi-led bombing of Hodeida, a key port needed to deliver lifesaving food and medicine, which UN Humanitarian Chief Stephen O'Brien has described as being "in clear contravention of international humanitarian law".
As we approach the second anniversary of the Saudi-led coalition's intervention in Yemen, UNA-UK continues to be extremely concerned that UK weapons are being exported to Saudi Arabia, despite credible evidence of breaches of International Humanitarian Law by all parties, including Saudi Arabia.
The United Kingdom is one of Saudi Arabia's largest suppliers of arms, having granted over £3bn of export licences to the country since it began its Yemen campaign in March 2015.
Pressure on the UK to stop arming Saudi Arabia continues to grow as the High Court considers a judicial review brought by the Campaign Against Arms Trade challenging the Government's arms export decisions. The ruling, expected in the next few weeks, will come at a crucial time as the UK assumes presidency of the UN Security Council in March.
UNA-UK Head of Policy, Fred Carver, reiterated the importance of the UK's commitment on Sky News this month:
Expressing further concerns on the crisis, Lord Wood writes that the UK's presidency represents an important opportunity for the UK to "to uphold global standards and norms such as the Responsibility to Protect. The failure of states to honour such commitments exacerbates the situation in Yemen, and more broadly, damages the standing of international laws and norms."
Since raising this issue, the UK has responded positively to UNA-UK's call for action.  In response to a UNA-UK tweet, UK ambassador to the UN Matthew Rycroft affirmed his commitment:
UNA-UK's Keeping Britain Global campaign considers how the Yemen conflict, exacerbated by an apparent disregard for international human rights standards, including those contained in the Arms Trade Treaty and in the concept of Responsibility to Protect, is damaging the rules-based international system upon which wider international security depends. We hope that the UK uses its leadership of the Security Council to provide a progressive voice in support of this system.
Read our letter to Boris Johnson.
Photo: the UN Security Council discuss Yemen in 2013, copyright UN Photo