You are here: UNA-UK say channel crossings show the need for shared solutions to shared problems
3 January 2019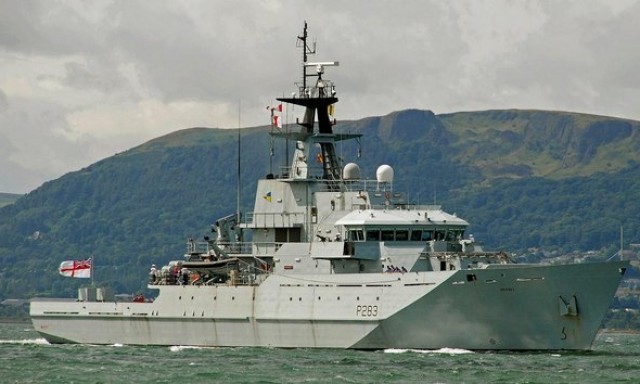 The recent attempts by a number of individuals to cross the channel in dangerous open boats has highlighted the need for an international approach to shared issues such as irregular migration.
A total of 539 people attempted to travel to the UK on small boats in 2018, according to the Home Office, the vast majority of them in the final months of the year. Roughly 100 made the crossing between Christmas and New Year's Eve. 
While these numbers must be considered in the context of the 600,000 migrants and 27,000 asylum seekers the UK receives annually (and indeed the 257.7 million international migrants, 25.4 million refugees and 3.1 million asylum seekers globally - most hosted in developing countries) the dangers these individuals faced were considerable; small boat crossings are inherently dangerous (last year over 2,200 migrants died attempting to cross the Mediterranean), some of the boats were reported to be unseaworthy and the route crosses one of the world's busiest shipping channels. The Home Secretary has declared the crossings a "major incident".
It is believed that many of the migrants were seeking to claim asylum. If so they have a well established right under the 1951 refugee convention, and UK law, to enter the UK via irregular routes. The incident therefore raises questions as to how safe passageways can be created to avoid the need for those fleeing persecution to adopt such high risk tactics, and how mutual cooperation can ensure that such passageways do not have the unintended outcome of placing a disproportionate burden on the states that receive the majority of asylum seekers (for example, of the estimated 6 million refugees who have fled Syria, over 5 million are resident in the neighbouring countries of Turkey, Lebanon, Jordan and Iraq, around 10,000 (0.16%) are settled in the UK).
If those seeking to enter the UK do not claim asylum, the crossing would still be considered an "irregular migration". Irregular migration, like asylum, is an issue that is best addressed through cooperation between member states to ensure equitable sharing of benefits and burdens, reduction in risk to the migrant, and the regularisation of the process. 
The United Nations, working alongside member states, has just concluded work on two landmark compacts to support the idea of mutual cooperation on these important shared agendas: the Global Compact on Migration and the Global Compact on Refugees. In December UNA-UK produced a briefing to explain these compacts and how they work. Subsequently the Global Compact on Migration was adopted by 164 countries at a summit in Marrakech (later endorsed by the UN General Assembly in a 152-5 vote) and the Global Compact on Refugees was adopted by the UN General Assembly in a 181-2 vote. 
Want to find out more? Click here to read our briefing
Photo: HMS Mersey (P283), an 80m long warship, which has been ordered to patrol the English Channel in response to the crossings. Credit: Aubrey Dale [CC BY-SA 2.0]
More on R2P, Human rights