You are here: UNA-UK comments on the UK's five-year strategy for national security
31 March 2016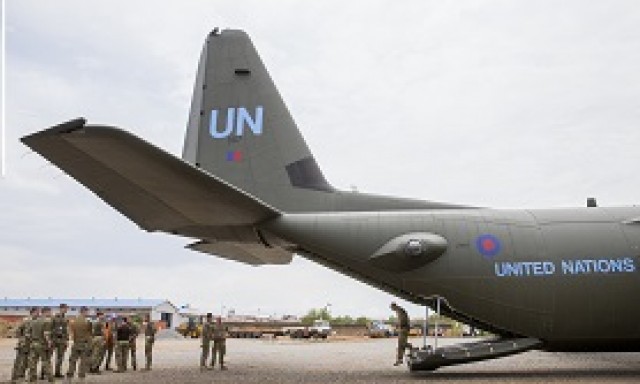 UNA-UK has published commentary on the UK's new National Security Strategy and Strategic Defence and Security Review (NSS/SDSR) – a Government document which sets out Britain's approach to peace and security issues over the next five years.
In the commentary, UNA-UK takes stock of the pledges made in the NSS/SDSR by the UK Government and makes recommendations to ensure the Government upholds these commitments.
UNA-UK is broadly pleased with the NSS/SDSR's positive language on the role of multilateral institutions. In particular, the UK Government's promise to double the number of British troops serving in UN peacekeeping missions marks a significant policy shift and a real campaign success for UNA-UK.
However, we remain concerned by the absence of a clear policy on the use of armed drones and autonomous weapons, as well as by the lack of commitment to responsible arms exports - evidenced by the UK's continued sale of arms to countries with poor human rights records, such as Saudi Arabia.
We are equally disappointed that the NSS/SDSR has missed an opportunity to clearly state that the prevention of mass atrocities is in the UK's national interest.
The commentary follows a concerted campaign by UNA-UK in the lead up to the publication of the NSS/SDSR to encourage the Government to put strengthening the UN at the heart of its foreign policy. The Association produced policy reports and solicited submissions from our supporters – inviting them to explain why the UN is important to the UK – before conveying these messages to the Prime Minister, Secretaries of State for Defence, Foreign and Commonwealth Affairs and International Development, and their shadow counterparts.
The Association's own submission to the NSS/SDSR emphasised the crucial role that organisations like the UN play in underpinning British and international security, highlighting UN peace operations, the prevention of atrocity crimes and arms control and disarmament as important policy areas.
In the current international security context, it is crucial that the UK takes ownership of its responsibilities as a global citizen and we hope that the Government will provide further strategic documents that outline its position on these key points.
The full text of UNA-UK's commentary on the NSS/SDSR can be downloaded here.
Image: UK deploys C-130 to assist UNMISS with humanitarian deliveries. Photo credit: UN Photo/JC McIlwaine
More on Keeping Britain global, Peacekeeping