You are here: UNA-UK's Together First campaign urges UN Secretary General to turn UN75 outcomes into urgent action
19 July 2021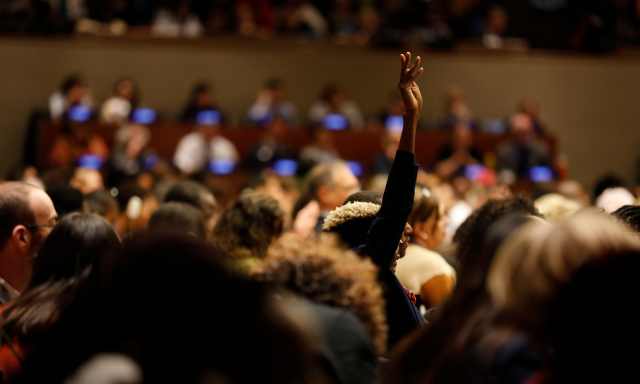 UNA-UK's Together First campaign calls on the UN Secretary-General to take urgent action to improve our multilateral system.
In 2020, Secretary-General António Guterres launched a large outreach initiative to mark the UN's 75th anniversary - a global conversation on building a better future for all. The UN75 consultation saw over 1.3 million people from 195 countries take part, overwhelmingly calling for greater inclusion of stakeholders in decision-making.
Together First - a global movement of over 200 organisations and individuals for which UNA-UK provides the secretariat - fed into this process throughout UN75, including through our own global consultation. Our inputs were as diverse as our coalition, reflecting contributions from all regions as well as marginalised communities.
At the same time, all of us had one single ask in common: we called for the UN to become more inclusive, starting with the appointment of a UN civil society champion.
The Secretary-General has committed to taking forward the outcomes of the UN75 consultations through his major "Our Common Agenda" report to be published in September.
Ahead of this landmark report, Together First wrote to the Secretary-General and UN Member States to urge that the outcomes of the UN75 global conversation be turned into urgent action. 
Photo: CSW63 Townhall Meeting of United Nations and Civil Society. Credit: UN Photo