You are here: UN briefings: General Assembly 2018
24 September 2018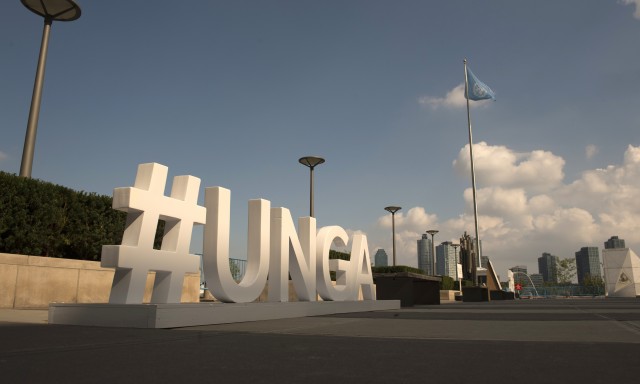 Part of our regular series of background briefings on the UN in the news.
Update: see our response to the Prime Minister's speech.
UN member states gather in New York today for the start of the highest profile week of the General Assemby. Find out more with our detailed guide below:
Six things the UNGA will discuss:
Would you like to print it out? The entire guide is available here in PDF form.
Photo: #UNGA UN Photos