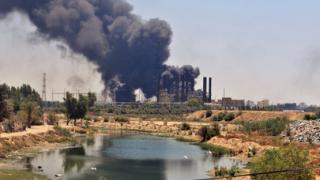 The recent announcement from the British Government that it is reviewing all recent and existing arms export licences to Israel is welcome but does not go far enough, the UK Working Group on Arms (UKWG) said today.
In light of the dire humanitarian situation and the tragic loss of civilian life in Gaza, the UKWG - of which UNA-UK is a member - is calling on the UK Government to immediately put in place a full arms embargo on the transfer of military equipment to all parties to the conflict in Gaza and to push for similar action to be taken by the EU and UN.
The recent escalation in violence has seen Hamas fire rockets indiscriminately into Israel, while the Israeli military action in Gaza, which has included attacks on schools and hospitals, has been widely condemned as disproportionate and contrary to international humanitarian law.  As of the 11 August 2014, according to UN OCHA, the total number of casualties stands at 1960 Palestinians, 66 Israelis and 1 foreign national.
UN Secretary-General Ban Ki-moon described the 3 August strike on a UN school as a "moral outrage and a criminal act" and demanded that those responsible for the "gross violation of international humanitarian law" be held accountable. This was at least the third deadly attack on a UN school since Israel began the offensive on 8 July.
"The UK claims to run one of the tightest ships in the world when it comes to arms exports. It claims that it does not transfer military equipment where there is a clear risk it could be used in violation of human rights or international humanitarian law. It recently ratified the global Arms Trade Treaty. And yet it continues to supply arms to Israel in the face of overwhelming evidence of repeated breaches of international law," said Robert Parker, Director of Policy and Communications at Saferworld.
Approximately £6.3 million worth of military equipment was licensed for export to Israel from the UK last year. On 2 August 2014, The Independent reported that it had seen documents indicating that licences worth £42m have been granted to 130 British firms since 2010.
British companies are currently permitted to transfer items including components for:
air-to-surface missiles and surface-to-surface missiles
combat aircraft
military combat vehicles
unmanned air vehicles,
combat naval vessels
targeting equipment and electronic warfare equipment,
small arms ammunition and sniper rifles.
military aero engines
targeting equipment
As well as direct concerns that this equipment could be misused or misappropriated, continued UK military support risks endorsing an approach widely criticised as disproportionate and indiscriminate, and damaging the UK's reputation as a champion of responsible arms exports.
UKWG member Amnesty International UK is running a public campaign calling on the UK to impose an immediate arms embargo on Israel, Hamas and other Palestinian armed groups, take action here: www.amnesty.org.uk/gaza
For the purposes of this statement the UK Working Group on Arms (UKWG) comprises: Action on Armed Violence, Amnesty (UK), Article 36, Omega Research Foundation, Saferworld, and United Nations Association – UK.
Image: Smoke rises from the power plant in Gaza hit by missile strikes on 29 July (c) UN Photo/Shareef Sarhan