You are here: UK and UN host Climate Ambition Summit 2020
16 December 2020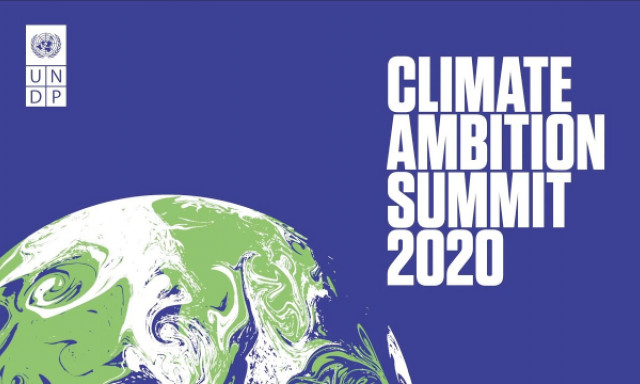 On Saturday 12 December, 75 world leaders gathered virtually with members of civil society and the private sector for the Climate Ambition Summit 2020.
Co-hosted by the UK, the UN and France in partnership with Chile and Italy, the Summit marked five years since the Paris Agreement, the landmark climate deal agreed by UN member states. The summit focused on concrete action to recover better from the COVID-19 pandemic, underlining the importance of adaptation and resilience.
World leaders used the opportunity to set out strengthened national action plans ahead of next year's Climate Summit (COP26), due to be held in Glasgow in November. Countries committing to stronger Nationally Determined Contributions (NDCs) included Argentina, Barbados, Canada, Colombia, Iceland, and Peru. Several countries set out new, more ambitious dates to reach net zero emissions, including Finland (2035); Austria (2040) and Sweden (2045). Raising ambition is critical - with the deadline to submit enhanced NDCs to the United Nations Framework Convention on Climate Change (UNFCCC) secretariat fast approaching on 31 December. 
UK Prime Minister Boris Johnson opened the summit, and highlighted the UK's commitment to reduce national emissions by at least 68% on 1990 levels over the next decade.
UN Secretary-General Antonio Guterres called for leaders worldwide to declare a State of Climate Emergency, noting that 38 countries have already done so. He commended leaders who set new targets for 2025 and 2030 - but stressed: It is "unacceptable" that members of the G20 are spending 50 per cent more in their stimulus and rescue packages on sectors linked to fossil fuel production and consumption, than on low-carbon energy.
Mr Guterres said:
For expert insight on implementing the Paris Agreement, see UNA-UK's Climate report, the fifth in our series of major reports on implementing the Paris Agreement. 
Released earlier this year, Climate 2020: The path ahead equips policy-makers, practitioners and interested observers with insights on how to make the agreement a reality in this make or break year. It features short, incisive articles from 31 authors drawn from the UN system and from governments, the private sector, academia and civil society. They include:
Take action from home
UNA-UK is a proud member of the Climate Coalition. Read the Climate Coalition's Climate Declaration and use your voice to tell politicians that you want a cleaner, greener, fairer future at the heart of plans to rebuild a strong economy.
More on UN in the news, Keeping Britain global, Climate and development