You are here: The Security Council must do better
9 July 2015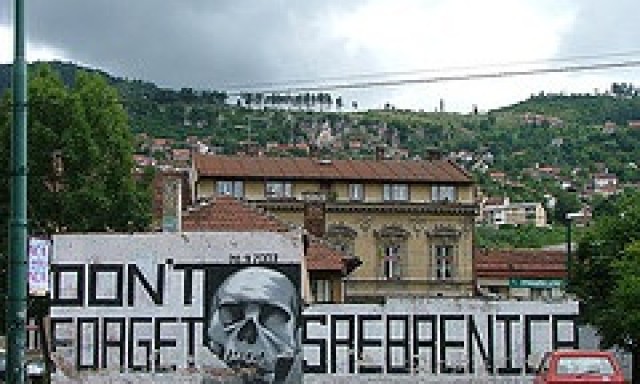 11 July 2015 will mark 20 years since the genocide in Srebrenica. Over 8,000 Bosnian Muslim boys and men were systematically slaughtered within the United Nations' 'safe zone' in an act that has been described by the UN as "the worst crime on European soil since the Second World War".
The UN's own enquiry found that "through error, misjudgement, and an inability to recognise the scope of the evil confronting us, we failed to do our part to help save the people of Srebrenica from the Serb campaign of mass murder". The pursuit of peace at any price meant UN member states overlooked the impending atrocities at Srebrenica.
This week, the UK drafted a strong UN Security Council resolution to mark the 20th anniversary of the genocide in Srebrenica, which noted that the UN needed to strengthen its approach to the protection of civilians in armed conflict and its early warning analysis of genocide. The resolution also stressed the important role of the Special Advisers on the Prevention of Genocide and the Responsibility to Protect (R2P), welcomed their Framework of Analysis on atrocity crimes and reaffirmed the principle of R2P. UNA-UK commends the UK's leadership on this resolution.
However, Russia, at the urging of Serbia, disputed the use of the word "genocide" with regards to the atrocities that took place at Srebrenica, despite the fact that both the International Criminal Tribunal for the former Yugoslavia and the International Court of Justice have found that Srebrenica constituted genocide in law and have indicted and convicted a number of perpetrators. Russia vetoed the resolution on 8 July.
UNA-UK is appalled by Russia's decision to veto the commemorative resolution. As the UK's Permanent Representative to the UN, Matthew Rycroft, said: the use of the word genocide "is not a political statement" but a "legal fact".
Sadly, Srebrenica is not an isolated horror. Today, we can see the cost of inaction to prevent atrocities, from Syria and Iraq to South Sudan, Eritrea, Myanmar and beyond. Millions of people are fleeing their homes, straining the humanitarian system to breaking point. Development gains are being reversed in entire regions; and violence is crossing borders, threatening global security.
The Security Council's inability to agree on a resolution that requires member states only to accept the facts of history gives little hope for any agreement on what to do to resolve the crises in Syria, Iraq and elsewhere in the near future.
Photo: GlimpseofSerendipity/CC
Banner photo: Adrien DUBUISSON/CC