You are here: Prime Minister confirms UK Government support for a stronger United Nations
22 October 2015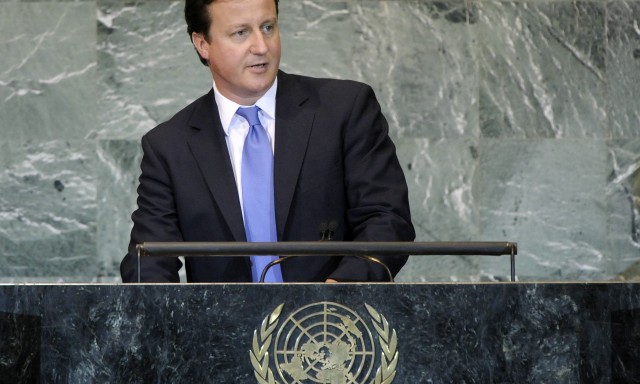 Prime Minister David Cameron has responded positively to a letter from UNA-UK Chairman Sir Jeremy Greenstock, which called for the UK Government to invest in strengthening the United Nations.
With the UK currently renewing its National Security Strategy (NSS) and Strategic Defence and Security Review (SDSR), UNA-UK is pushing the Government to acknowledge the importance of an effective international system to Britain's security and prosperity. Sir Jeremy's letter set out UNA-UK's main recommendations for how the UK should step up it's commitment to UN peace operations, atrocity prevention and the 'Responsibility to Protect'. 
Recognising the "important work" carried out by UNA-UK, Mr Cameron stated in his letter of reply: 
The Prime Minister added that he had urged the Foreign and Commonwealth Office to "respond substantively" to the recommendations provided by Sir Jeremy. 
UNA-UK has sent similar letters to the Prime Minister and the Secretaries of State for Defence and the Foreign and Commonwealth Office as part of its engagement with the SDSR. Justine Greening, Secretary of State for International Development was the first to respond. Click here to read her letter of reply.
Click here to read the letter of reply from the Prime Minister
Click here to read Sir Jeremy Greenstock's original letter to the Prime Minister
More on Keeping Britain global, Peacekeeping