You are here: Parliamentary meeting on the Iran nuclear deal with Ernest J. Moniz
14 November 2017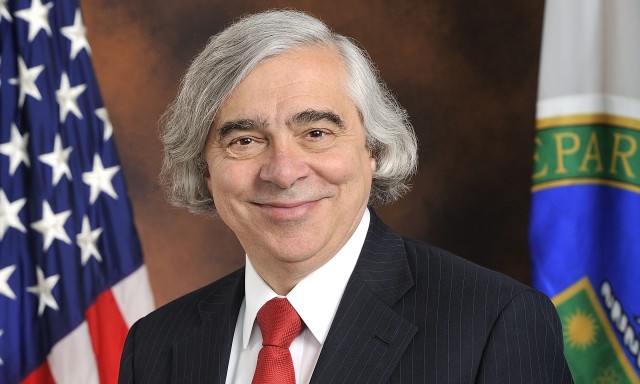 UNA-UK was pleased to participate in a meeting hosted by the All-Party Parliamentary Group (APPG) on Global Security and Non-Proliferation on 1 November 2017.
The meeting was addressed by Ernest J. Moniz, Co-Chairman and Chief Executive Officer of the Nuclear Threat Initiative. Having served as the thirteenth United States Secretary of Energy from 2013 to 2017, Moniz played a vital role in the negotiation of the Joint Comprehensive Plan of Action (JCPOA) during the 2015 Iran nuclear negotiations.
During the meeting, Moniz emphasised the fact that Iran is in compliance with the JCPOA, something which even senior members of the US administration do not dispute. Moniz also argued that there was broad support for the deal across both parties in congress, and that as a consequence the risk is not so much that sanctions might be re-imposed, but that there will be a dilution and a confusion in the messages Iran needs to hear. Moniz also highlighted the positive influence UK parliamentarians can have on American senators and encouraged them to play this role.
Moniz suggested that the US's position on the JCPOA might not directly influence North Korea, but the credibility deficit resulting makes it difficult for substantial discussions on the subject of North Korea to take place with China.
Attending for UNA-UK, Fred Carver, Head of Policy, raised the wider issue of regional stability and the damaging effect on peace and security of the rivalry between Iran and Saudi Arabia. Moniz responded that the timeline of the conflict demonstrates that the rivalry is clearly not between Sunni and Shia, and is merely about regional superiority following the collapse of the Iraq-based regional order. He agreed that the proxy conflict was not in British or American interests. The event's chair, Lord Hannay of Chiswick, took the opportunity to remind attendees that the Lords International Relations Committee, upon which he sits, recommended in its recent report that the UK should not take sides in the Saudi-Iranian rivalry, and should instead take steps to encourage rapprochement.
Read UNA-UK's statement on the US's decision to decertify the Iran nuclear agreement.
More on Nuclear disarmament